Mission:
Foster a visible, active and growing culture of Gospel-centric peace and justice within our parish.
---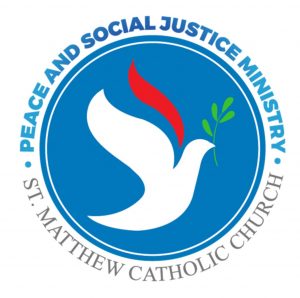 The Peace & Social Justice Ministry seeks to help parishioners see the challenges of modern society – poverty, homelessness, immigration, racism, globalization – through the lens of our Catholic faith. Grounded in the rich tradition of Catholic Social Teaching, we seek to live out the Gospel by calling attention to social justice issues, finding ways to work directly with the poor, and advocating for change wherever injustice exists. Key themes of Catholic Social Teaching include:
Life and dignity of the human person

Human rights and responsibilities

Preferential option for the poor and vulnerable

The dignity of work and rights of workers

Solidarity beyond borders

Care for God's creation
We have some exciting plans for the new year, including a Peace & Social Justice film series, a robust education/advocacy campaign, thought-provoking speakers, a fair-trade market, and a human trafficking event. We invite you to learn more about us and how you can get involved in being the hands of feet of Jesus Christ to the world.
For more information, email Peace.SMCC@gmail.com
Catholic Social Teaching Bulletin April 2019
For the Green Team's 50 Ways to Care for Creation article, click here.
---

JustFaith puts Catholic Faith into Action, Changes People who Change the World

JustFaith is a small group experience that gently challenges participants to live out Scripture's command to care for the poor and marginalized; awakens them to the realities of racial and economic inequalities in the United States; invites them to explore new and creative ways to embrace a nonviolent lifestyle; and incorporates care for creation throughout. More than 100 St. Matthew parishioners have taken the transformative JustFaith journey over the past seven years, joining a community of over 50,000 faithful from 1,500 churches across the country living lives of extraordinary compassion. JustFaith is offered in three, eight-week phases that can be taken independently of each other or as a complete 24-week program. All sessions include prayer, dialogue, active listening, and relationship-building. Also included are videos and/or guest speakers. Each phase involves an immersion experience where participants visit local organizations and connect with those living and working on the margins of society. If you are ready to explore today's complex social issues through the lens of Catholicism and join with others to put faith into action to build a better world, we invite you to join us this fall!
Where does Jesus send us? There are no borders, no limit; He sends us to everyone. The Gospel is for everyone, not just for some… Do not be afraid to go and to bring Christ into every area of life, to the fringes of society, even to those who seem farthest away, most indifferent. The Lord seeks all; He wants everyone to feel the warmth of his mercy and love.
– Homily, World Youth Day, July 28, 2013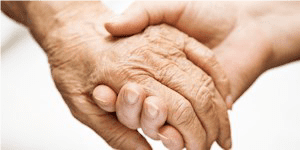 Phase I: Journey to Compassion
Phase One examines the root causes of poverty, particularly emphasizing the interplay between poverty and environmental degradation, and guides participants in discerning how to most faithfully and effectively respond.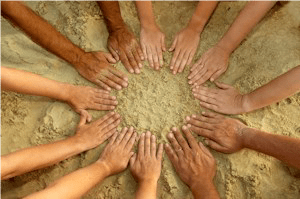 Phase II: Journey to Justice
Phase Two awakens participants to the realities of racial and economic inequalities in the United States. Through its focus on the U.S. criminal justice system and income inequality, it challenges participants to revisit how our faith informs our responsibility to each other.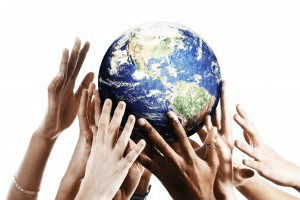 Phase III: Journey to Peace
Phase Three emphasizes the role of violence in keeping people in poverty. It addresses nonviolence in the contexts of war, civic inequality, and even personal relationships, exposing participants to both economic nonviolence and nonviolence toward creation.
JOIN US FOR A JustFaith INFORMATION SESSION!
 Aug. 18, noon 
Sept. 17, 7 pm  
Oct. 6, 2 pm
All held in NLC 203.
Contact brucemlakar@gmail.com
Information and photos provided by:

---
Upcoming Local Events:
Please watch the bulletin for upcoming events.
Check back here in August!
Monthly Article
To volunteer or ask a question, contact Rachel Willoughby.
New to volunteering at St. Matthew?Please read our Safe Environment Policy.
---