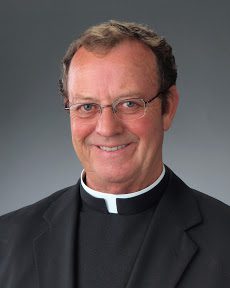 Warm greetings to all from the St. Matthew faith community!
Whether you are new to our parish or have been a long-time member, you are welcome. Having just celebrated our 30th anniversary, St. Matthew has strong roots in the area and serves as a spiritual oasis for the more than 34,000 members who call it home.
The Eucharist – the real presence of Jesus Christ on the altar – is at the heart of our Catholic identity and all that we do at St. Matthew. We offer ten weekend Masses as well as daily Mass throughout the week. Eucharistic Adoration is held in the Daily Mass Chapel every Friday, beginning after the 9 am Mass through 9 am on Saturday.
We are a big "welcoming parish", with an even bigger heart. Whatever your present status in the Catholic Church, whatever your current family or marital situation, whatever your personal history, age, background, race or color, sexual orientation, whatever your self-esteem…you are invited, welcomed, accepted, loved and respected by the Catholic community of St. Matthew.
Opportunities abound for spiritual development, service outreach and social interaction. Take some time to explore our website, where you will find information on the many ministries, activities and services of St. Matthew.
Our clergy and staff are here to assist you and make you feel welcome. Do not hesitate to call, email or stop by to talk with us.
We are here to serve.
May God bless you always and in all ways,
Monsignor John J. McSweeney