Family Connections Ministry seeks to connect and engage the families of our parish to build community through spiritual, social and service opportunities.  Whether you are parents of toddlers, preschoolers, elementary aged children, middle schoolers or high schoolers … there is something here for you!
Ministry Support: Brenda Kresak, Marin O'Brien, Lindsay Spokas,
We invite you to reach out to help us in planning, preparing and enjoying the family events!
St. Matthew Staff Support: Amy Bojarski, 704-543-7677 ext. 1061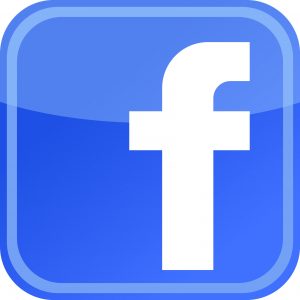 Check us out on Facebook!
Update 3-20-20: In light of recent circumstances and out of regard for the health of our families, beginning Thursday, March 12, all Family Connections events, faith formation sessions, small group and program events are suspended until further notice.  (Please scroll down for a virtual family service opportunity.)

For details regarding First Eucharist, visit our Parent-Eucharist page.
Regarding the sacrament of confirmation, our Ignite Conference has been cancelled.  The schedule of the Mass will be determined by the Office of the Bishop, and we will notify parents as soon as we have been informed.
---
St. Matthew's Family Connections Service Opportunity   (In lieu of Blessing Bags)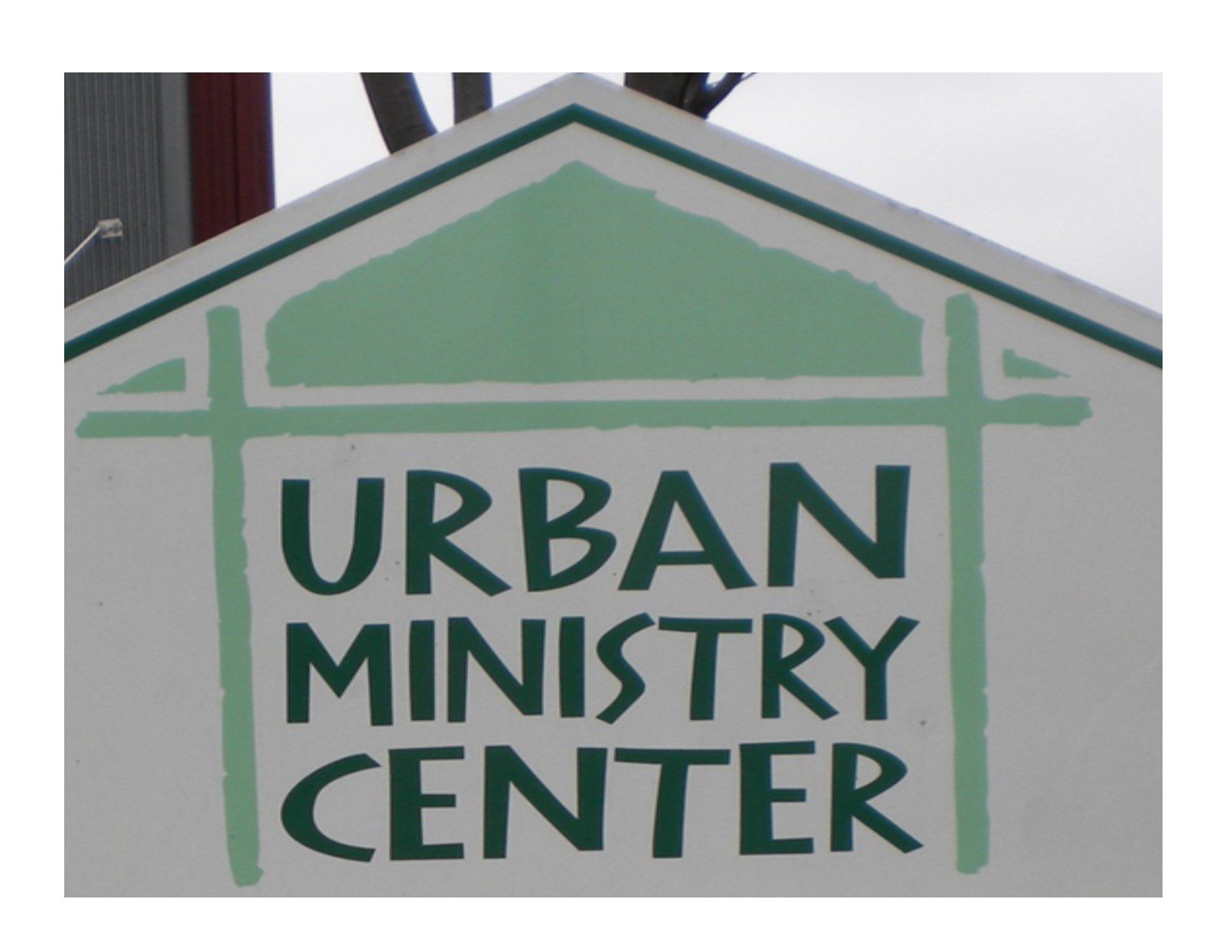 The Spring and Fall Blessing Bag events are one of our parish's most enjoyable and popular family service traditions. Although saddened that we are unable to hold the Spring Blessing Bag event on April 26th, we know that our homeless neighbors in Uptown Charlotte need our help now more than ever.
Therefore, I'm sharing a link HERE to Urban Ministry Center's emergency fundraising site. This organization is on the front lines with the homeless in our community, providing and connecting them with essential services such as food, laundry, showers, job assistance, physical and mental health services, public transit transportation and much, much more. The COVID-19 outbreak has caused an increased need for services with a reduced amount of resources. With sensitivity to the financial uncertainty of our times, I respectfully ask you to direct any funds slated toward the April Blessing Bag event toward this very deserving organization.
I am in frequent touch with Urban Ministry Center representatives. If you are in need of more information, please don't hesitate to reach out to me.
With prayers for continued blessings and healing for our families,
Amy Bojarski (abojarski@stmatthewcatholic.org)
---
2019-2020 Program Calendar!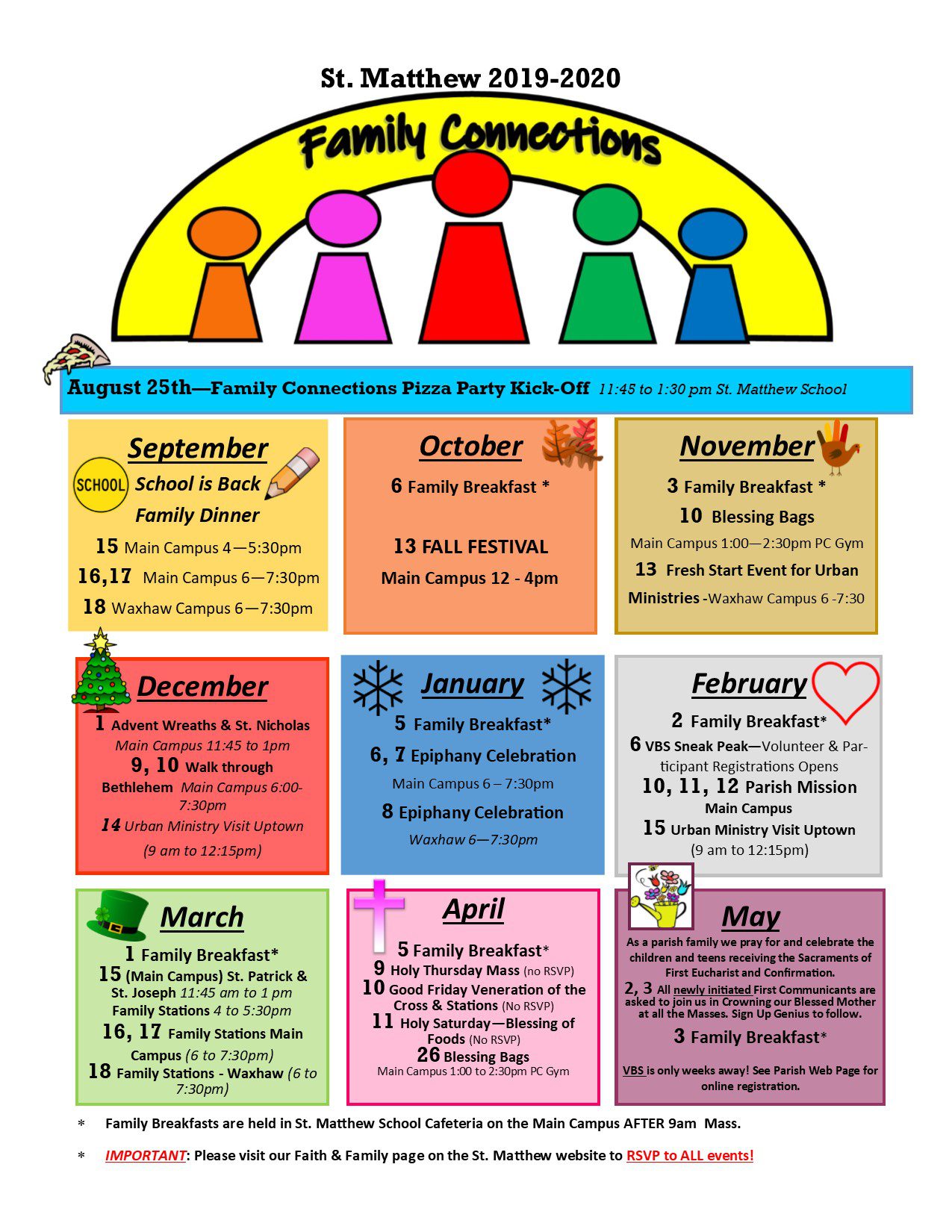 Young Families Photo Gallery