2021.2022 Program Year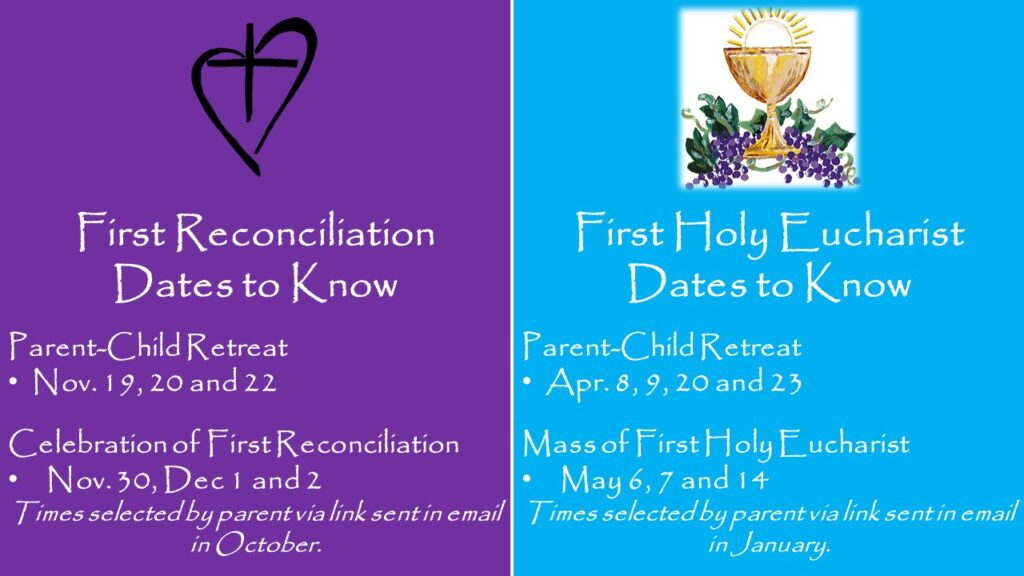 If you have any questions please contact: Lori Mathews for elementary (grades 2 to 5) or Amy Bojarski for middle/high school (grades 6 to 9).
Reconciliation: Elementary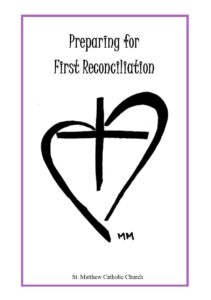 FIRST RECONCILIATION
Oct. 3: You Are a Child of God!
Oct. 10: All Things Are Possible for God
Oct. 24: Call, Believe, Follow
Reconciliation: Middle School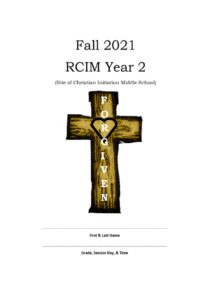 Middle School Hearts of Service Log
OCT 3 Live It Challenge: We would not have the gift of our faith if it was not passed down to us.  Your challenge this week is for you and your parents to name a faith role model. Who is that person and what are the faith traits you admire about them?
Oct 10 Live It Challenge: God knows and provides for everything we need. One way He reveals Himself to us is through our blessings.  With your parents, discuss the ways that God has blessed you and your family.
Oct 17 Live It Challenge: Jesus is the greatest example of how service done out of love solves big problems.  With your parent, think of one of the problems we face in today's world.  Brainstorm ways that even small acts of service could help solve the problem.