Mission:
Foster a visible, active and growing culture of Gospel-centric peace and justice within our parish.
Volunteer opportunities:
Peace and Justice provide opportunities for compassionate interaction with, and advocacy for, the voiceless and marginalized of our society.
Joanna Patcha
Mondays, Oct. 1 to Nov. 19
6:30 to 8:30 pm
This is an eight-week course introducing participants to the Christian principle of restorative justice.  Through scripture, book study, prayer, videos and group discussion; we will explore common misconceptions about people in prison and how such misunderstandings have shaped our sense of responsibility. In addition, deepening the understanding of the lived experience of people behind bars and exposing injustices in the judicial system. The course views incarceration through the lens of faith, hoping to inspire a prophetic revision that invites restoration, mercy, and reconciliation.
Pope Francis states, "Therefore, the Church proposes a form of justice that is humanizing, genuinely reconciliatory, a justice that leads the wrongdoer, through an educative path of encouraged penance, to rehabilitation and total reinsertion in the community. How important and good it would be to take on this challenge, so as not to let it fall into oblivion."
To volunteer or ask a question, contact Michael Burck.
---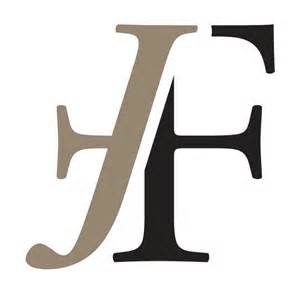 JustFaith
Just Faith is a mind-and-heart opening journey that invites participants to encounter the Spirit of Jesus in our midst, especially in the lives of people who are poor and vulnerable. Have you heard Pope Francis say he wants a poor church for the poor? He also says that true power is found in service, especially to the poor, the weak, the vulnerable. To learn how you can actively respond to Pope Francis's challenge and to learn more about our JustFaith program, join us for one of the JustFaith information sessions held in NLC 203.
| | |
| --- | --- |
| 7 pm Sessions | 2 pm Sessions |
| Monday, July 9 | Sunday, Aug. 5 |
| Wednesday, July 25 | |
 Meeting weekly, small groups of 10 to 15 people employ books, videos, discussion, prayer, retreats and hands-on experiences to provide a tapestry of learning opportunities that emphasize and enliven the healing work of God's compassion for the poor that is found in Scripture, Catholic Church history and teaching, and faithful witnesses. JustFaith is a lively, challenging, multifaceted process that is nationally recognized and currently used in over 2,000 parishes involving 30,000 people! JustFaith groups begin meeting in September. There is no commitment by attending an information session. Come, listen and ask questions, then decide if JustFaith is for you! Information session are open to members of all Charlotte area parishes.
Contact Bruce Mlakar for more information.
New to volunteering at St. Matthew? Please read our Safe Environment Policy.