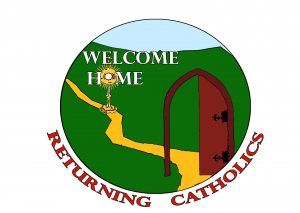 Mission
To reconcile returning Catholics with God, the Church and the St. Matthew Community, and to welcome them home with loving, open arms, accompanying them on their journey of faith toward a closer relationship with the Lord.
Purpose
To assist returning Catholics by being a resource, sponsor/companion and accompany the returning Catholic on their journey home to Christ. To honor confidentiality between sponsor/companion, returnee and all committee members.
Volunteer opportunities
Volunteers serve as companions to those returning to the Church. Companions will listen, encourage and suggest necessary Church resources and programs to encourage growth in both sacramental and spiritual life, particularly the sacraments of reconciliation and Eucharist. There are no workshops or structured classes.
A companion is involved one-on-one with the returnee. The companion is matched with a returnee and will join them from the initial meeting until the returnee is engaged in some aspect of the St. Matthew community. The length of involvement depends upon the need of the returnee.
Some qualities that make a good companion are: be a Catholic who is mature in their faith, understands "why" we do what we do and is able to guide the returning Catholic in their search for meaning in their faith. They must be compassionate and empathetic and realize that their new friend is a unique individual with unique needs.
Time commitment of volunteers
Time commitment will vary with the needs of the individual returnee. Companions usually meet with the returnee about once a week (either in person or via phone), although it could be more or less.
---
To volunteer or find out more about returning to the Church, please call our office, 704-543-7677.
New to volunteering at St. Matthew? Please read our Safe Environment Policy.