Mission:
St. Matthew Mom's Group supports the vocation of motherhood by strengthening faith through various readings including Scripture, the Catechism and various books applicable to Christian family life. Many moms find the open discussion format to be encouraging and inspiring in developing loving parenting tools and creating a solid Catholic domestic church.
A new virtual gathering of Moms opportunity for you!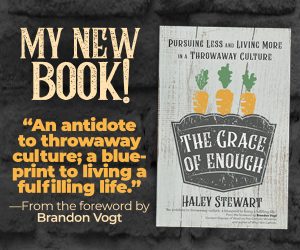 The Grace of Enough: Pursuing Less and Living More in a Throwaway Culture by Haley Stewart
St. Matthew Moms Group
Catherin Sforza & Becky Lennard
6 weeks
Nov. 3 to Dec. 15 (skipping the week of Thanksgiving)
Tuesdays, 7:30 to 9:00pm
Join Zoom Meeting
CLICK HERE FOR ZOOM LINK
Meeting ID: 831 8322 4435
Passcode: 8015
---
VIRTUAL MOMS EVENT –
The Catholic Moms Summit
Discover How to Find Lasting Balance, Peace & Joy!
November 13-15, 2020 
Calling all Mothers and Grandmothers! The Catholic Moms Summit is a FREE online event this Nov. 13-15. Join women from all around the world for this unprecedented gathering!
Over 80 presentations and live events will get into the real issues moms and grandmothers face on a day-to-day basis.
Come and be inspired and refreshed!
Register for FREE at CatholicMomsSummit.com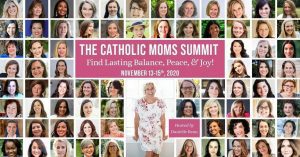 Summit Details:
FREE event features 80 women presenters over three days with live "Main Events" each day.
Enriching content for new moms, grandmothers, and all moms in-between.
Invitation to connect with other Catholic moms from around the world.
"All Access Pass" option that includes: lifetime access, exclusive LIVE Q&A's with presenters, and much more!
100% of the Summit proceeds go directly to supporting the presenters, ministries, and Catholic organizations during this difficult time.
You will discover…
How to balance your never-ending obligations and expectations.
Why inadequacy, guilt, and regret plague all of us, and how to move past these robbers of joy.
How to avoid overwhelm and actually recharge!
What is really at the root of a general feeling of unhappiness and what to do about it!
Practical step-by-step advice on parenting, marriage, work, health and prayer!
To register for FREE click HERE
---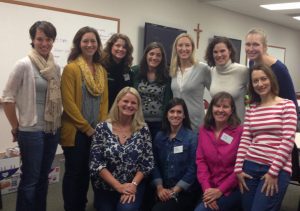 St. Matthew Mom's Group
Upcoming event and classes will be posted here
please check back soon.
---
To see what St. Matthew Mom's are up to contact Becky Lennard 
New to volunteering at St. Matthew? Please read our Safe Environment Policy.