Mission
Serving families, seniors and individuals in need during the Christmas season with gifts and gift cards.
Description of agencies served: Sterling Elementary, Smithfield Elementary, Hawk Ridge Elementary, Eastway Middle School, Holy Angels, Mental Health Adolescent Department, and Thompson Children's Home, all in Mecklenburg County. In Union County we support Missionaries of the Poor and Union County Social Services
Volunteer Opportunities
Setting up trees in the narthex the weekend prior to Thanksgiving; transporting gifts from church to sorting location; and sorting and delivery to the groups.
Time Commitment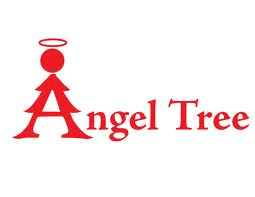 The process begins the weekend before Thanksgiving with the placing of the individual angels on the trees in the narthex, and as gifts arrive they are brought to sorting location after each Mass or during the week. This is usually a three-week time period. Delivery to groups: volunteers pick up gifts at sorting location and deliver to groups, none of which is more than 45 minutes from St. Matthew. You do not need to sign up to provide a gift, please just take an angel from the trees when they are displayed.
To sign up for the Angel Tree committee or for more information, please call Beth McDuffie at 704-575-3433.
New to volunteering at St. Matthew? Please read our Safe Environment Policy.