Adult Faith Formation/St. Matthew University (SMU)
Mission: St. Matthew University (SMU) seeks to invite all adults to grow in their Catholic faith into full Christian maturity. Faith Formation is a life-long process. SMU strives to provide relevant, meaningful educational and spiritual programs for adults of all ages. By incorporating teaching, community and prayer in all that we do, we hope to nurture and support a deep, growing, personal relationship with Jesus and his Church in all those we serve.
---
To register for a class online with a credit card: Simply "CLICK" on the blue title of the class to register through Faith Direct. You do not need to be registered on Faith Direct to register for your desired class registration. Should you run into a problem using Faith Direct, which happens occasionally, please contact Faith Direct directly so they can assist you completing your registration. Otherwise, a paper registration can be completed in the Church office with your check attached.
"The Word of God is given to us as the Word of life, which transforms, renews, and does not judge in order to condemn, but heals and has forgiveness as its aim. A Word that is light for our steps!"
Pope Francis, Twitter.com; June 22, 2020
Grow in your knowledge and love of God and His Church by taking one of our many classes or Bible studies offerings.
Divine Mercy: Second Greatest Story Ever Told
Mass: Biblical Walk Through the Liturgy
Beloved: Finding Happiness in Your Marriage
Lectio Salvation: What Every Catholic Should Know 
Divine Mercy – Day of Healing, Save the date: March 5.
---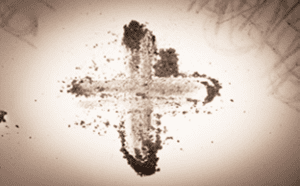 Are you looking for a way to tap into the graces available to you this Lent? Come join us and learn how to prepare yourself to receive the gifts God longs to give you during this upcoming season of Lent. With prayer and preparation, you can make this Lent a beautiful time of growing closer to the Lord and preparing your heart for Easter.
Register by clicking the blue title below.
Roadmap for a Lenten journey: Preparing for Your Lenten Season    
Christine & Brett Corbly
Thursday, Feb. 17
7 to 8:30pm
Banquet Room
No Fee, please register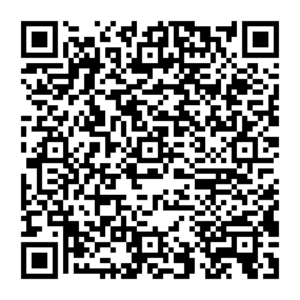 SMU 2022 Winter / Spring semester of classes:
Some of the upcoming Winter / Spring classes are listed below. See if you can find one class this season to commit to your personal learning and growing not only your in faith, but your relationship with God.
Mary: A Biblical Walk with the Blessed Mother is an extraordinary pilgrimage that reveals Mary's unique role in God's kingdom and in our lives. Filmed on location in the Holy Land, Mary: A Biblical Walk with the Blessed Mother places you right in the midst of the powerful drama of her earthly life, taking you through her joys and sorrows. Learn how she works in our lives today, drawing us ever closer to her divine Son. Seeing Mary in this way will change you forever. Mary will become a part of your daily life, and in your daily life, you will become more like Christ.

Marriage is meant to last a lifetime. Most engaged couples approach their wedding days with this lifelong ideal. Sadly, too many hearts and homes end up experiencing the pain of divorce. This often brings about unexpected and unimaginable heartache, questions and challenges. Healing from divorce is possible! Surviving Divorce was created to bring hope and healing to those who have experienced the pain and loneliness of a broken marriage. It is for the newly separated and divorced and those still struggling with issues many years later. It will help answer questions, restore hope, and begin authentic healing.
Divine Mercy In The Second Greatest Story Ever Told is a dramatic 10-session film journey featuring the renowned Father Michael Gaitley, MIC. With his characteristic skill and lucid style, Father Gaitley interweaves the dramatic history of Poland, the message of St. Faustina, the miraculous appearance of Mary at Fatima, the witness of St. Maximilian Kolbe, and the world-changing papacy of St. John Paul II into a tapestry of wonder and beauty. And now, for the first time, Father Gaitley's teaching is presented with the cinematic artistry of the Augustine Institute's film team, bringing to life the panorama of God's work of mercy in the world, and his calling to the hearts of all who will embrace it.
The Mass is nothing short of amazing. Through it, we encounter God in the most intimate way possible as we hear him speak to us in the Liturgy of the Word and as we receive him Body and Blood, soul and Divinity in the Holy Eucharist.
Everything we say and do in the Liturgy is steeped in biblical language. This study explores the extraordinary biblical roots of the Mass and reveals what it all means and why it all matters. This fascinating tour of the Mass will renew your Faith and deepen your love for and devotion to the Holy Eucharist.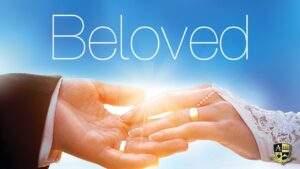 So, you have shared an anniversary or two… or twenty… and you have learned a lot about yourselves and each other so far. But what if marriage is more than you think it is? What if God has woven into the very fabric of your humanity a purposeful need and desire that can only be fulfilled in your marriage?
In six stunning sessions, BELOVED uncovers the mystery and the meaning of the sacrament of marriage, inviting all couples to experience firsthand the wonder, mystery, and joy behind that first "I do," whether you said it last year or many years ago.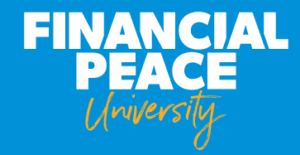 George and Dolores King
Tuesdays, Jan. 25 to March 22
6:30 to 8:30 pm
Ballantyne Campus
Registration: fpu.com/1141772
Tell your money where to go instead of wondering where it went! Financial Peace University is a nine-lesson class designed to help you build a budget, dump debt, grow your wealth, and leave money stress behind. Each lesson is based on biblical wisdom and common sense. Sign up for this class and start your 14-day free trial of Financial Peace.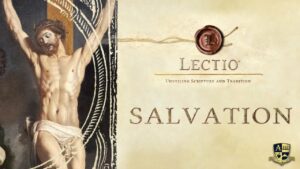 Lectio Salvation:
What Every Catholic Should Know
Christine Corbly
Feb. 3 to March 10
Virtual / Zoom
Four Price Points; choose one –
Free; no book or study guide. Simply watch the video and attend Zoom discussion.
$25 – Book only
$15 – Study book only
$30 – Book and Study bundle
At every Sunday Mass, Catholics confess that Jesus came down from heaven "for us men and for our salvation." But what does "salvation" mean? In this robust and accessible book, Scripture scholar and theologian Michael Barber provides a through, deeply Catholic, and deeply biblical, answer. He deftly tackles this complex topic, unpacking what the New Testament teaches about salvation in Christ, detailing what exactly salvation is, and what it is not. In easy and readable prose, he explains what the Cross, the Church, and the Trinity have to do with salvation. While intellectually stimulating, Salvation: What Every Catholic Should Know is deeply spiritual, and at its core is the salvific message that God is love, and his love is one of transformation and redemption.
GOD IS NOT ANGRY AT YOU:UNDERSTANDING THE FATHER'S LOVE AND OVERCOMING FEAR
Listen to the talk below.
In the great tradition of the Church, God is understood as Love Itself, a Father who sent his Son to rescue humanity and bring it back to his heart. Yet through the centuries, the Father has come to be known at times as angry, remote and untrustworthy. This illustrated lecture will introduce a biblical and liturgical understanding of both God's love and his justice to help our Lenten practices of conversion and discipline might be understood as a delightful movement toward his loving Heart.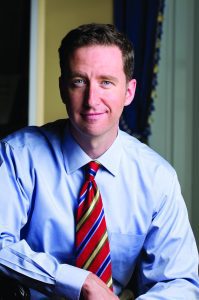 Bio for Dr. Denis McNamara
Dr. Denis McNamara is Associate Professor and Executive Director of the Center for Beauty and Culture at Benedictine College, a position he began in the Fall of 2019.
He holds a BA in the History of Art from Yale University and a PhD in Architectural History from the University of Virginia, where he concentrated his research on the study of ecclesiastical architecture with Richard Guy Wilson and Carroll William Westfall.
From 2000 to 2019 he was a faculty member at the Liturgical Institute of the University of Saint Mary of the Lake, a graduate program in Liturgical Studies founded by Cardinal Francis George of Chicago. He served as Associate Professor of Sacramental Aesthetics, Academic Director, Liturgy Director, Music Director, and taught courses on the Liturgical Movement, Liturgical Art and Architecture, Liturgical Inculturation, The Liturgical Year, Liturgical Music and Sacramental Aesthetics.
Dr. McNamara makes a specialty of bridging the gap between the Church's great artistic tradition and the documents of the Second Vatican Council. He has also done groundbreaking research on scriptural understandings of architecture and the sacramental meaning of the classical architectural tradition.
Dr. McNamara is the author of numerous articles on art, architecture, theology and culture in Communio, Rite, Chicago Studies, Sacred Architecture, Environment and Art Letter, Assembly, The Priest, Homiletic and Pastoral Review, Sacred Architecture, Letter and Spirit, The Classicist, the Word on Fire Institute Journal and Arris: Journal of the Society of Architectural Historians. He is a regular contributor on topics of church architecture to the Adoremus Bulletin.
His book Heavenly City: The Architectural Tradition of Catholic Chicago (Liturgy Training Publications, 2005) appeared on the Catholic Bestseller List and won a Benjamin Franklin Award from the Independent Booksellers Association as well as two first place awards from the Midwest Independent Publishers Association. His 2009 book Catholic Church Architecture and the Spirit of the Liturgy (Hillenbrand Books), was honored in two categories by the Catholic Press Association and his How to Read Churches: A Crash Course In Christian Architecture (Rizzoli, 2011; 2017) was published in eight languages.
He has served on the Art and Architecture Commission of the Archdiocese of Chicago and works frequently with architects and pastors in church renovations and new design.
He has appeared on Catholic and secular television and radio and is a frequent presenter in academic as well as parish settings. and is co-host of a podcast on the sacred liturgy called "The Liturgy Guys," which won "Best Podcast" from Fisher's Net in 2017.
He has served as a juror at the schools of architecture at the University of Notre Dame, The Catholic University of American and Benedictine College, and was invited to the Diocese of Christchurch, New Zealand, to educate and consult on the reconstruction of the diocese's cathedral and parishes after two major earthquakes severely damaged the city's historic buildings.
Special note regarding childcare for the SMU classes:
Childcare is not being offered for Adult Faith Formation classes until further notice.
---
Click on the link below to get a map and directions to both St. Matthew Ballantyne and St. Matthew -Waxhaw location.
---
For more information contact
Rachel Willoughby
704-543-7677 x 1020.
---
New to volunteering at St. Matthew? Please read our
Safe Environment Policy
.