Around the Diocese
Job Opportunities
For St. Gabriel Catholic Church job opportunities, visit https://stgabrielchurch.org/jobs.
For St. Mark Catholic Church (Huntersville) job opportunities, visit https://www.stmarknc.org/job-opportunity.
News
For Catholic Charities Elder Ministry events, scroll to the bottom of this page.
The Order of Malta runs a pen pal program for those in prison, and we are looking for volunteers to write inmates. This only takes a few minutes of your time each month and a stamp. The program is anonymous and presents us with a way to be true to our call to visit Christ in prison. If you are interested in volunteering, email Maltapenpalprogram@gmail.com. We provide all of the necessary support and direction.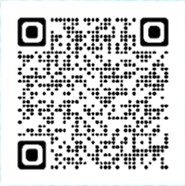 Charlotte Catholic High School (CCHS) will host an event on The Messages of Medjugorje with featured speaker, Ann Vucic, and special guest, Colleen Willard, on Saturday, Feb. 11, from 1:30 to 3:30 pm in the Fine Arts Building. Parking is available in the CCHS parking deck. Use the QR code for more information.
The next Helpers of God's Precious Infants of Charlotte Procession for Life is Saturday, Feb. 11, at the Cathedral of St. Patrick Family Life Center (1621 Dilworth Road East). Mass is at 8 am followed by the Procession for Life around 9 am at Planned Parenthood (700 S. Torrence Street). Father Ernest Nebangongnjoh will lead us in the procession.
The Catholic Conference Center is hosting a sacred arts retreat on making mosaics Feb. 17 to 18, Art as Spiritual Therapy. Using hands-on activities, skilled presenters will invite you to explore the mosaics of your own life. Assemble your very own cross from personal mementos and offer prayers through the ancient practice of making Pysanky eggs. Plus have time to enjoy our beautiful setting and some delicious full-course meals prepared by our own chef. Visit https://catholicconference.org/mosaics. For more information contact us at info@catholicconference.org or 828-327-7441.
Join Father Benjamin Roberts, pastor of Our Lady of Lourdes, Monroe, NC, on a three-day pilgrimage to the National Shrine of Saint Dymphna located in Massillon, Ohio from March 19 – 21. The itinerary includes Holy Mass on Monday and Tuesday, a tour of the National Shrine of St. Dymphna and the Basilica of St. Mary of the Assumption. We will spend time in prayer in front of the relics of all twelve apostles, St. Dymphna, and a relic of the True Cross. The cost is $199 per person, which includes all meals and roundtrip transportation aboard a luxury motor coach. For more information or to sign up, please email StDymphna2013@gmail.com or call Sue at 704-431-2861.
The St. John Paul II Foundation, Diocese of Charlotte and Belmont Abbey College are hosting the sixth annual Converging Roads health care ethics conference, Catholic Medicine in a Secular Society, on Saturday, March 25, from 9:15 am to 6:45 pm at the Cathedral of St. Patrick (1621 Dilworth Road East). Click here for more information and to register.
2022 Worldwide Marriage Encounter Weekends (WWME) Fall into love all over again! Remember why you fell in love and get the tools you need to keep your marriage on the right path. Sign up today to attend one of the upcoming 2023 Worldwide Marriage Encounter Weekends on March 31 to April 2, Herndon, VA and May 5 to 7 in Hickory, NC. Early sign up is recommended. Click here for more information or contact us applications@NCMarriageDiscovery.org or 704-315-2144.
Catholic Charities Elder Ministry
Mark your calendar for the upcoming Annual Spring Fling on Tuesday, May 9, at St. Matthew Catholic Church and on Tuesday, May 23, at the Catholic Conference Center in Hickory. We are looking forward to a day filled with fun activities, learning opportunities, fellowship, entertainment, laughter and so much more! Don't miss this opportunity to connect with individuals from across the diocese. Additional information coming soon!
For more information on Catholic Charities Elder Ministry, contact Program Director Elder Ministry Sandra Breakfield at 704-370-3220 or sandrab@ccdoc.org.