Our Youth Ministry programs are dedicated to offering middle and high school teens the opportunity to form friendships with their Catholic peers through social, service and spiritual events.  Most importantly, we hope to offer your teen the chance to develop a life-long love of the Catholic faith, and a strong relationship with Jesus Christ.  Select the links below for more program information!
WE ARE GOING TO CAMP THIS SUMMER!
HIGH SCHOOL (Life Teen Camp): July 4 to 9, 2022
MIDDLE SCHOOL (Edge Camp): June 13 to 18, 2022
Cost for either camp is $560.  
Find general info, or frequently asked questions HERE!
If you would like to register your child, but need financial consideration, please contact Sarah for Life Teen Camp and Avery for Edge Camp. 
Click on the photo below to access registration form!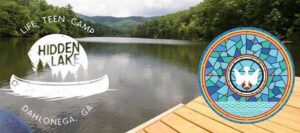 Youth Ministry News
Mass - Life Teen
Sunday, May 29
5:30 pm-6:30 pm
St. Matthew Catholic Church, 8015 Ballantyne Commons Pkwy, Charlotte, NC 28277, USA
Parish BACCALAUREATE Mass
Sunday, June 5
5:30 pm-6:30 pm
St. Matthew Catholic Church, 8015 Ballantyne Commons Pkwy, Charlotte, NC 28277, USA