To access FORMED and create a FREE account, click here.
FORMED Register for Free
There are 3 easy steps for new parishioners to Sign Up on FORMED:
CLICK HERE
Enter our parish zip or name
Enter your name and email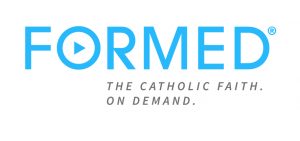 St. Matthew offers you a FREE subscription to FORMED, a wonderful website that has been called a "Catholic Netflix." FORMED has inspiring movies and video based programs, audio presentations and e-books from the Church's most compelling speakers and authors.
With your free access to FORMED, 24/7 on your television, phone, laptop, iPad or Kindle, you can:
Prepare for Mass each week by watching an insightful five-minute video entitled Open the Word, on the Sunday Readings.
Enjoy movies as a family that are both inspiring and entertaining;
Enrich your marriage with the award winning video program Beloved; and
Help your children grow in faith and character with engaging children's materials.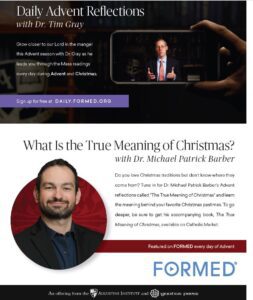 WHY ARE WE HERE? WHAT'S LIFE ALL ABOUT? WHAT HAPPENS WHEN WE DIE?
The Search, is a video-based program designed to enkindle wonder as it takes people on a journey through life's enduring questions. Consider offering one session of The Search each week during Lent.