"The Word of God is given to us as the Word of life, which transforms, renews, and does not judge in order to condemn, but heals and has forgiveness as its aim. A Word that is light for our steps!"
Pope Francis, Twitter.com; June 22, 2020
Adult Faith Formation is for ANY adult seeking to grow in the Catholic faith through prayer, study and a lively participation in the Sacraments.
If you are interested in becoming Catholic, or in completing the Sacraments of Initiation as an adult, you can find out about the Rite of Christian Initiation for Adults by clicking HERE or by emailing Rachel Willoughby at rachelw@stmatthewcatholic.org.
If you are interested in joining a study group, or in participating in one of our classes, please see below for our current and upcoming offerings. Registrations can be submitted as follows:
online with a credit card: simply click on the blue title of the class and you will be redirected to Faith Direct. You may check out as a guest without creating a Faith Direct account, should you so desire. If troubles come up with Faith Direct, please contact them directly so that they can assist you in completing your registration.

in person: complete a paper registration in the Saint Matthew church office and pay by cash or check (we are only able to take credit or debit payments with online registrations at this time).
---
Ongoing prayer groups/classes:
---
Thursdays from 10 to 11 am
Beginning June 23, 2022
no fee
Lectio Divina is a method of reading, meditating on, and praying with the Sacred Scriptures. We will come together as a group to read and meditate on the readings for the upcoming Sunday and prepare together to receive the many gifts that God desires to give us each week through his Word.
It's recommended that you bring a Bible and a journal with you so you can really dive in to the Word of God, but if you don't yet have a Bible or a journal you are welcome to come, and we will have the readings and some paper available for you.
Tuesdays, beginning July 26, 2022
7 to 8:30 pm
no fee
Develop fellowship as you delve into God's Word and how to apply it to your daily life. Encourage and support each other as you reflect on the Scriptures. Join us starting Tuesday, July 26, from 7 to 8:30 pm in the New Life Center.
It's recommended that you bring a Bible and a pen and notebook with you so you can really dive in to the Word of God.
---
Classes currently in progress:
---
Catholic Scripture Study Presents:
Queen of Heaven
8 weeks – Ballantyne Campus
Terry DeMao
$25
Morning Option:
Aug. 10 to Sept. 28
Wednesdays, 10 am to noon
Evening Option:
Aug. 10 to Sept. 28
Wednesdays, 7 to 9 pm
Mary is history's most famous woman. Those who come to her at their hour of need are welcomed with a mother's love, compassion and care. She is gentleness itself to all who turn to her, save one: To Lucifer, the devil, she is an implacable foe.
Queen of Heaven is the story the battle between the angel who said "no" to God, and the woman who said "yes." It is a battle that has flared through history to the current day.
Queen of Heaven is an encounter with Mary as you have never had before. Accompany Mary from her Immaculate Conception through her Assumption and beyond. Join her as she defends Christendom at Lepanto, frees a captive people at Guadalupe and heals a broken nation at Lourdes. Listen to her at Fatima as she predicts the rise of Communism—and watch as she defeats it through her beloved Pope.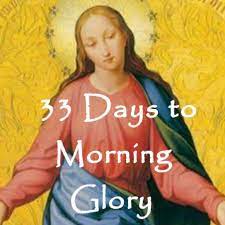 Lennie Cox
6 weeks + 1 Consecration day (Friday, Oct. 7)
Wednesdays, 10 to 11:30 am
Aug. 31 to Oct. 5
Ballantyne Campus
$30
33 Days to Morning Glory, written by Father Michael E. Gaitley, is a preparation for Consecration to Jesus through Mary. It is an easy to understand study based on the teachings of St. Louis de Montfort, St. Maximillian Kolbe, Saint Teresa of Calcutta, and St. John Paul II.
Whether you are just interested in learning what this is all about or you would like to make (or renew) your consecration, this class is for you. Please join us!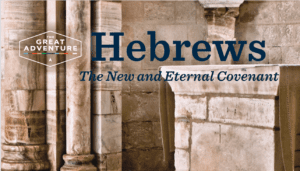 Embark on a guided tour of the "Holy of Holies" of biblical theology. The book of Hebrews is like a little Catechism. It is steeped in rich truths that are foundational to our Catholic Faith, but its highly refined theological concepts can be difficult for even the most seasoned Bible scholars to unpack.
Presented by Andrew Swafford and Jeff Cavins, Hebrews: The New and Eternal Covenant draws out the riches of this sublime book in a way that makes them easier to understand. It draws connections between the Old and New Testaments, the Liturgy, the Eucharist, the priesthood, and so much more. Most importantly, Hebrews will help Catholics appreciate the astounding generosity of God as they see the wonders he has given us in the Church.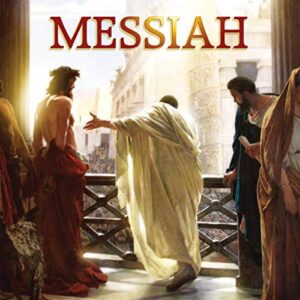 Messiah is an exploration of the messianic prophecies of the Bible and how they were fulfilled by Jesus both during his earthly life, and after it.
Hosted by acclaimed actor Leonardo Defilippis and filmed at nearly 30 locations in the US, Holy Land, and Rome, Messiah's eight episodes take viewers on an unforgettable journey from ancient Egypt, to the mount of Sacrifice, to the fall of pagan Rome.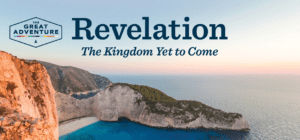 Revelation: The Kingdom Yet to Come
Ron Groover
11 weeks
Mondays, 10 to 11:00 am
Sept. 19 to Dec. 19
Ballantyne Campus
$30
Perhaps no book of the Bible fascinates people more than Revelation. Yet relatively few people have studied it, especially from a Catholic perspective.
In this study, presenter Jeff Cavins pulls back the veil on the rich symbolism present in Revelation. Discover what the mysterious figures and images of Revelation mean and see how Revelation is more than an apocalyptic vision of the "end times."
Explore the Church's teaching on the second coming of Christ and the Last Judgment. Understand how God, the Divine Bridegroom, and the Church, his spotless bride, enter into a heavenly, holy, and mystical marriage every time we celebrate Mass.

Fulfilled: Uncovering the Biblical Foundations of Catholicism
Karen Geiger
7 weeks Fall (Continues 7 weeks in Spring for $15)
Thursday evenings, 7 to 8:30 pm
September 22 to November 3
Ballantyne Campus
$30  (Total for the year with 14 weeks $45)
[Part One focuses on the elements found in the outer sanctuary of the Tabernacle and how they connect to the liturgical calendar, the priesthood, purgatory, baptism, and more.
Part Two will be scheduled in the Winter/Spring semester with a new workbook and video streaming, using the same reading book.]
Have you ever been unable to explain the "why" of Catholic beliefs? Have you ever wondered why the Old Testament sounds so different from the New Testament? In the Old Testament, God began building a plan and laying a foundation for the beautiful traditions of the Catholic Faith. That plan was fulfilled by Jesus in the New Testament.
Fulfilled: Uncovering the Biblical Foundations of Catholicism is an apologetic approach to sharing the Catholic Faith using the Old Testament Tabernacle as a blueprint for God's plan. While it is designed as a faith-sharing Scripture study, you will also gain an understanding of some of the most questioned Catholic teachings. Fulfilled will reignite your love of Scripture and help you share and defend the Catholic Faith with the Word of God.

Christine Corbly
24 weeks
Wednesdays, 10 to 11:45 am
Sept. 7 to March 22
Waxhaw Campus
$40
The Bible Timeline® study program takes you on a guided journey through salvation history. Presenter Jeff Cavins will show you how fourteen of the Bible's narrative books tell the biblical story from beginning to end, teaching you how to read and understand the entire Bible and introduce you to the wonderful narrative of Scripture in a way that will transform your life.
---
Starting Soon:

---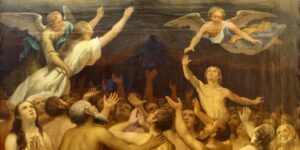 Nick Cimmento
4 weeks
Tuesday evenings, 7 to 8:30 pm
Oct. 18 to Nov. 8
Ballantyne Campus
No fee
You are invited to come together learning how to pray for the Souls in Purgatory as well as learning how the Saints can guide us to Pray for the Holy Souls In Purgatory.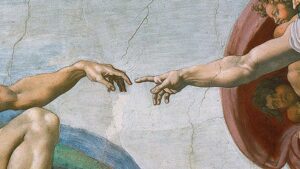 Catholic Scripture Study Presents:
Genesis
Terry DeMao
28 weeks
Wednesdays, 10 am to noon
Oct. 19 to May 31
Ballantyne Campus
$50
Commentary by Steve Ray
Videos presented by Fr. Matthew Kauth
Without Genesis, the rest of the Bible is incomprehensible. Unveiling no less than the creation of the world and everything in it, including human life, as well as the birth of sin and the promise of a Savior, Genesis is packed with fascinating images and layered theological insights that require careful study.
In this powerful 28-session study, author Steve Ray and presenter Fr. Kauth will help you uncover what you need to know about this crucial first book of the Bible, including:
The theological significance of covenants: what they meant for the ancient Jews, and what they mean for us today
What the Binding of Isaac actually signifies, and what Noah's ark represents
How to have a personal relationship with the "God of your fathers" (Exodus 3:15)
Genesis is the first key to unlocking the chest that enables us to understand the Bible as the Universal Church always has. To find the priceless gems inside, we need a good roadmap to learn how the 50 chapters fit together and fit with the rest of the entire Bible.
Let Steve Ray and Fr. Kauth guide you on a 1,500+ verse deep-dive into the richly puzzling spiritual depths of Genesis.
---
Other Adult Faith Formation programs:
---
News

Divine Mercy Day of Healing
-
Divine Mercy Day of Healing Saturday, October 15, 2022 Please join us for the Divine Mercy Day of Healing on… ... Read More >
Moving On After Moving In
We welcome ladies new to the area and invite you to join our upcoming nine-week study of God's role and love in the process of your moving transition.
Are you struggling to get your family settled and the kids in a new routine? Do you want to meet other women who may feel a loss of identity due to their moves? Are you yearning for an answer as to why God has brought you to this new place?
Our team will embrace and encourage you as we read the book After the Boxes Are Unpacked: Moving On After Moving In by Susan Miller. This book and the weekly discussions serve as a vehicle for personal, spiritual and communal growth and support. The $20 cost covers the books and materials for this study. The study is on Wednesdays from Aug. 31 to Oct. 26, from 9:30 to 11 am.
For more information, email Kathleen Taddonio or Regina Hoffman at welcomeministries@gmail.com.
To register, please click HERE
Young Adult Ministry

Young Adult Life Ministry provides young adults (20s–30s) single or married opportunities to grow in their faith and be active in the St. Matthew community through spiritual, service, and social activities. We welcome all young adults, members or non-members of St. Matthew, to join us for our events.
Email Rachel at rachelw@stmatthewcatholic.org to get connected!
Christ Renews His Parish
Divine Mercy
Living Your Strengths
Living Your Strengths is a ministry designed to help adults maximize their God-given talents in all aspects of life – personal, professional, and spiritual.
So often we are told that to be successful and achieve our goals we need to stop doing this, or start doing that, or work on improving our weaknesses.  What if we shifted our focus and started concentrating on doing more of what we are good at doing, and using our limited time and energy to develop our talents and strengths? Who did God plan for YOU to be? See below for the lineup of Strengths offerings available at St. Matthew! No prerequisites, except to take the assessment and discover your Top Five.  The ministry uses Gallup's Clifton StrengthsFinder®, an online assessment tool, as the starting point.
STRENGTHS EXPLORATION
Sign up during our annual regularly scheduled offerings or form your own small group and contact us!
Strengths Exploration is a six-week, 90 minutes per week, small-group program designed to help you discover your God-given talents and begin to shift your focus away from fixing your weaknesses. Participants learn to start spending time and energy on doing more of what they are good at doing.  With the guidance of trained facilitators, groups begin by exploring each individual's CliftonStrengths top talent themes—their regular patterns of behavior—and determine how to apply these talents in their personal, professional and spiritual lives to fulfill God's purpose for each. Positive and uplifting. Sessions typically commence during January and September.  Watch the bulletin for more information, or email: lys@stmatthewministries.org.
Find upcoming classes HERE.
Strengths Coaches are available for free one-on-one sessions to help you to set goals and apply your God-given talents and strengths.  People typically meet once or twice with a coach, to receive guidance on further understanding of the results of the CliftonStrengths assessment, and embrace and unleash their potential in life. Coaching is one of the elements of the Exploration sessions, but we also encourage anyone who has taken the assessment to meet with a coach. Taking the CliftonStrengths assessment (see above) is required to participate. Find the list of  Strengths Coaches Bios and contact one of your choice.
To find out about dates of the next offerings, to volunteer or to ask a question, contact:
Valerie Menzel, 862-668-1707 or Leanne Burnett, 704-241-4081, or email lys@stmatthewministries.org.
Peace and Social Justice Ministry
Centering Prayer
The Centering Prayer group is not currently meeting.
For more information, contact: Janie Normile: 914-489-9525 or normilejgm@gmail.com.
In a busy world, a time for silence is a rare experience. However, authentic spirituality always embraces silent time with God. Centering Prayer is a practice that invites us to be present to God as God is present to us. It is a process that transforms us and brings inner peace into our lives. These sessions will present a brief background into the Centering Prayer practice, an explanation of the prayer process and an experience of prayer.
Childcare will not be offered until further notice, and children are not permitted inside the classrooms with their parents.  There will be no food served during any classes and we ask you refrain from bringing food. Please feel free to bring your own coffee cup, water or beverage of your liking.