Faith Formation is an ongoing, continuous pursuit:
we're all on a life-long journey of faith (and learning)!
Religious education is no longer just for children; adults must also be nourished, challenged and supported.
Are you ready to discover more, or to develop your faith? Are you yearning to deepen your relationship with Jesus and our community? Please check out our many offerings and consider joining one, or more! We strive to include something for everyone!
If you are interested in becoming Catholic, or in completing the Sacraments of Initiation as an adult, you can find out about the Rite of Christian Initiation for Adults by clicking HERE or by emailing Rachel Willoughby at rachelw@stmatthewcatholic.org.
---
Summer 2023 Programming
If you are interested in participating in one of our classes, please see below for the current and upcoming offerings. Registrations can be submitted as follows:
online with a credit card: click on the image of the class and you will be redirected to Faith Direct. You may check out as a guest without creating a Faith Direct account, should you so desire. If troubles come up with Faith Direct, please contact them directly so that they can assist you in completing your registration.

in person: complete a paper registration in the Saint Matthew church office and pay by cash or check (we are only able to take credit or debit payments with online registrations at this time).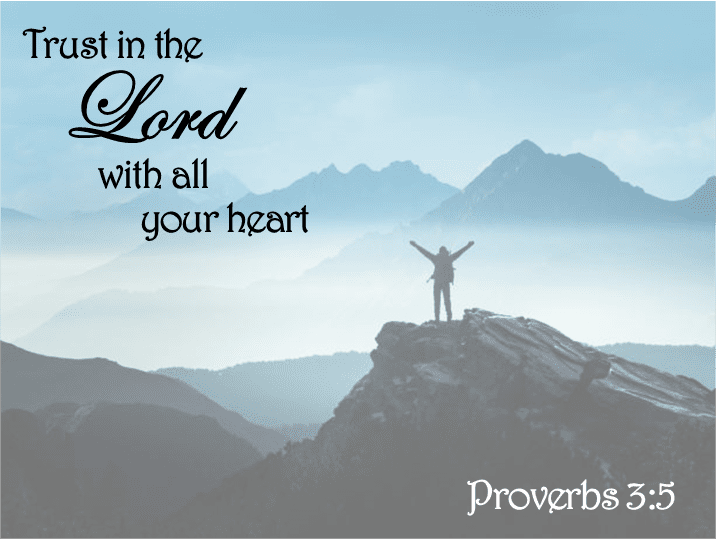 Trust in Him Adult Retreat
Hosted by the Christ Renews His Parish Continuation Committee. Led by Carolyn Klika
Saturday, June 3; 8:30 am to 2:30 pm
Ballantyne Campus, Banquet Room
Cost: $20
(click image above to register)
What worries and fears are you carrying in your heart? Can you really trust God when trials loom?
What does God have to say about the worries you carry, through Scripture, the Saints and directly to your heart? How can you overcome the obstacles in your life that lead you to worry?
When we identify and release our fears and worries to the Lord, we can draw closer to Him in deeper reliance and trust.
Join us for a half day retreat to grow in fellowship and to connect in a deeper and more personal way with Christ.
Morning refreshments and lunch will be served.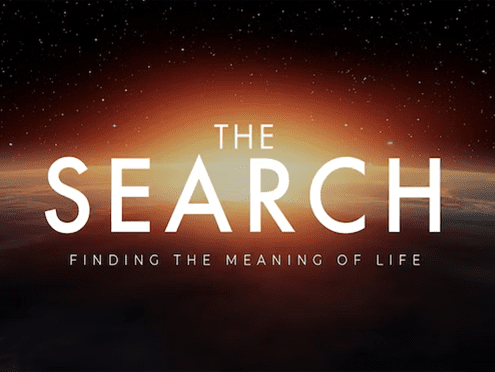 The Search
Rachel Willoughby
Tuesdays, June 27 to August 8, 10:30 – noon
Ballantyne Campus, NLC 234/235
Cost: $20
(click image above to register)
Why are we here? What is life all about? What happens when we die?
These are some of life's deepest questions, rooted in the human heart's deepest desires: happiness, love, beauty and meaning. Where can we find the answers to these questions and desires? Until satisfied, we are left questioning, longing, and searching.
Examine the great big story of everything – life and death, sorrow and happiness, science and faith – as astrophysicists, psychologists, astronauts, neuroscientists, professors, athletes, artists, and the beauty of the cosmos all point to one big conclusion: that Jesus Christ and the Catholic Church have the best and most satisfying answers to every one of the questions and desires of the human heart.
---
Coming this Summer (and beyond!)
Beginning Friday, July 7, and continuing every "First Friday", we are gathering together all previous RCIA participants for RCIA Reunions (sponsors, team members, volunteers, everyone)!

It doesn't matter if you're fresh out of RCIA, or were active years ago – we want to see you! This will be a time to gather and reconnect, reminisce and/or make some new friends – please join us!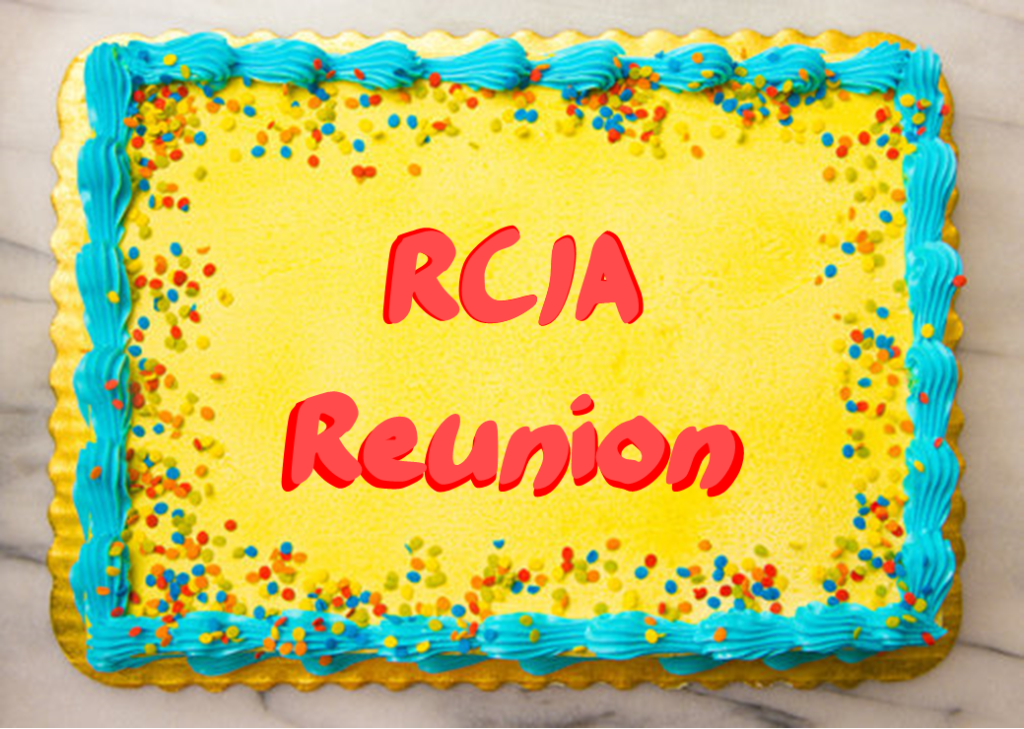 First Friday of the Month, beginning July 7
Banquet Room, 7:00 pm
---
Classes currently in progress: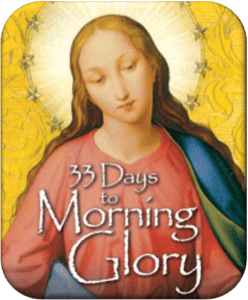 Lennie Cox
Tuesdays, 5 sessions + consecration
Dates: 03/28, 04/18, 04/25, 05/02, 05/09
12:10 to 12:50 pm
$30
33 Days to Morning Glory
(Express Class)
For those who are short on time, but big on devotion: a unique consecration opportunity for you!
In this "express class", you will complete the assigned readings and watch the prescribed videos for the week, outside of class, at your convenience. Then, join the group for a quick lunchtime meeting weekly, to discuss the material and to share your thoughts and experiences.
Discover how learning to entrust ourselves to the Mother of Our Lord, we can develop a transforming trust in Jesus himself.
What We Believe:
The Beauty of the Catholic Faith
(Express Virtual Class – Online Only)
An opportunity for those who desire to really dive into what the Catholic Church is all about, what it truly means to be Catholic and what Catholics actually believe… but would prefer to learn from home (or the office!)
In this virtual "express class", you will complete the assigned readings and watch the videos outside of class time, at your convenience. Then, join the group for a quick lunchtime virtual meeting weekly, to discuss the material and to share your thoughts and experiences.
David: Outlaw King of Israel
Dr. Dean Hoffman presents an exploration of the young shepherd-minstrel who defeated the Philistine champion Goliath and with his band of rebels united the twelve tribes of Israel, only to fall from grace and suffer his own rebellion from among his rival prince sons.
Through Scripture Study and video excerpts, the course will explore David's outlawry as part of the divine plan for his ascension to kingship and his downfall, which leads to the humble artisan Joseph, foster-father of the Messiah.
The Prophets:
Messenger's of God's Mercy
Discover the Messages the Prophets Have for You.
If God's people had stayed close to him, there might have been no need for the prophets. God sent prophets at critical times to call his people back – prophets proclaimed the consequences of continued sin, called people to repentance, and declared God's faithful love. They also spoke of the future to shed light on current events and to reveal God's plans and purposes.
Learn how God is constantly calling you to a deeper relationship as well as the ways you are called to be the voice of God to others.
Into His Likeness
In the ancient disciple-rabbi relationship, the disciple would follow the rabbi so closely that he would be covered in the dust kicked up from his rabbi's feet. Thousands of years later, though we walk on pavement and not dust, we are still called to be disciples—to follow our Rabbi, Jesus Christ, so closely that we are covered with his life, changed, and made new.
But this transformation in Christ doesn't happen overnight. Join us to learn about the process of getting from the human condition (full of wounds, weaknesses, and sins) to the high calling (called to be perfected in God's love and transformed in Christ).
---
Ongoing prayer groups/classes:
The Catechism in a Year
Rachel Willoughby
January to December 2023, once a month*
7 to 8:30 pm
Free
* Dates: 01/05, 02/02, 03/02, 03/30, 05/04, 06/01, 07/06, 08/03, 09/07, 10/05, 11/02, 12/07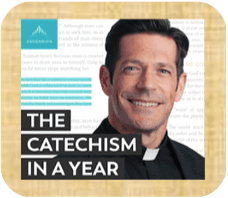 Father Mike Schmitz hosts this new podcast and walks you through reading the entire Catechism of the Catholic Church in 365 days.
Additionally, to supplement this self study, consider joining Rachel Willoughby the first Thursday of each month for discussions on the material covered. She will help you make connections between the sections of the Catechism, give suggestions for additional resources, and answer questions.
To listen to Fr. Mike's podcast, join the Facebook group and/or sign up for the reading plan, please click HERE.
Lectio Divina
Thursdays, 10 to 11 am
no fee
Lectio Divina is a method of reading, meditating on, and praying with the Sacred Scriptures. We will come together as a group to read and meditate on the readings for the upcoming Sunday and prepare together to receive the many gifts that God desires to give us each week through his Word.
It's recommended that you bring a Bible and a journal with you so you can really dive in to the Word of God, but if you don't yet have a Bible or a journal you are welcome to come, and we will have the readings and some paper available for you.
Men's Bible Group
Tuesdays, 7 to 8:30 pm
no fee
Develop fellowship as you delve into God's Word and how to apply it to your daily life. Encourage and support each other as you reflect on the Scriptures. Join us starting Tuesday, July 26, from 7 to 8:30 pm in the New Life Center.
It's recommended that you bring a Bible and a pen and notebook with you so you can really dive in to the Word of God.
---
Resources and Ministries
Living Your Strengths
Living Your Strengths is a ministry designed to help adults maximize their God-given talents in all aspects of life – personal, professional, and spiritual.
So often we are told that to be successful and achieve our goals we need to stop doing this, or start doing that, or work on improving our weaknesses.  What if we shifted our focus and started concentrating on doing more of what we are good at doing, and using our limited time and energy to develop our talents and strengths? Who did God plan for YOU to be? See below for the lineup of Strengths offerings available at St. Matthew! No prerequisites, except to take the assessment and discover your Top Five.  The ministry uses Gallup's Clifton StrengthsFinder®, an online assessment tool, as the starting point.
---
COMING IN JANUARY 2023: Living Your Strengths One Day Workshop (2 options)
OPTION 1 – NEW TO LIVING YOUR STRENGTHS
Saturday January 7, 2023
9 am – 4 pm
Cost: $40.00
New Life Center Banquet Room
*** Registration includes the Living Your Strengths book, the Top Five Clifton Strengths assessment and lunch.
REGISTER HERE
OPTION 2 – REFRESH/DIVE DEEPER
Saturday January 7, 2023
9 am – 4 pm
Cost: $20.00
New Life Center Banquet Room
*** Registration includes workshop day activities and lunch.
REGISTER HERE
---
STRENGTHS EXPLORATION
Sign up during our annual regularly scheduled offerings or form your own small group and contact us!
Strengths Exploration is a six-week, 90 minutes per week, small-group program designed to help you discover your God-given talents and begin to shift your focus away from fixing your weaknesses. Participants learn to start spending time and energy on doing more of what they are good at doing.  With the guidance of trained facilitators, groups begin by exploring each individual's CliftonStrengths top talent themes—their regular patterns of behavior—and determine how to apply these talents in their personal, professional and spiritual lives to fulfill God's purpose for each. Positive and uplifting. Sessions typically commence during January and September.  Watch the bulletin for more information, or email: lys@stmatthewministries.org.
---
Strengths Coaches are available for free one-on-one sessions to help you to set goals and apply your God-given talents and strengths.  People typically meet once or twice with a coach, to receive guidance on further understanding of the results of the CliftonStrengths assessment, and embrace and unleash their potential in life. Coaching is one of the elements of the Exploration sessions, but we also encourage anyone who has taken the assessment to meet with a coach. Taking the CliftonStrengths assessment (see above) is required to participate. Find the list of  Strengths Coaches Bios and contact one of your choice.
To find out about dates of the next offerings, to volunteer or to ask a question, contact:
Valerie Menzel, 862-668-1707 or Leanne Burnett, 704-241-4081, or email lys@stmatthewministries.org.
Young Adult Ministry

Young Adult Life Ministry provides young adults (20s–30s) single or married opportunities to grow in their faith and be active in the St. Matthew community through spiritual, service, and social activities. We welcome all young adults, members or non-members of St. Matthew, to join us for our events.
Email Rachel at rachelw@stmatthewcatholic.org to get connected!
Moving On After Moving In
We welcome ladies new to the area and invite you to join our upcoming nine-week study of God's role and love in the process of your moving transition.
Are you struggling to get your family settled and the kids in a new routine? Do you want to meet other women who may feel a loss of identity due to their moves? Are you yearning for an answer as to why God has brought you to this new place?
Our team will embrace and encourage you as we read the book After the Boxes Are Unpacked: Moving On After Moving In by Susan Miller. This book and the weekly discussions serve as a vehicle for personal, spiritual and communal growth and support. The $20 cost covers the books and materials for this study. The study is on Wednesdays,  January 25 through March 22 2023, from 9:30 to 11 am.
For more information, email Kathleen Taddonio or Regina Hoffman at welcomeministries@gmail.com.
To register, please click HERE