Welcome to St. Matthew Young Adult Ministry!
Young Adult Life Ministry provides young adults (20s–30s) single or married opportunities to grow in their faith and be active in the St. Matthew community through spiritual, service, and social activities. We welcome all young adults, members or non-members of St. Matthew, to join us for our events.
Check out our Facebook page for updates and event announcements!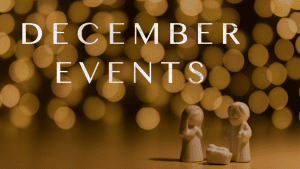 December 5
Mass and a Meal
Join us for 5:30 Mass! Afterwards we will all head to the newly relocated Cantina 1511 in Ballantyne.
Make sure you come early to Mass so you are able to sit with our group!

December 12
Craft Day
Come and make a Christmas craft! $15 covers your supplies. If you want to join in, RSVP on our Facebook page or by email rachelw@stmatthewcatholic.org. We will send you some more information.
December 17
Catholic, Christmas, COVID and Coping
7 to 8 pm

Virtual Event
We have all felt the stress of these past months of virtual learning, lost experiences – hard enough as an adult trying to manage it all for ourselves, let alone for our children.  Parents are invited to a zoom session with speaker Art Bennett, CEO of Catholic Charities in Arlington and a well known licensed marriage and family therapist as we explore ways to truly allow the PEACE of this season help us.  Register here to receive the zoom invitation.
Advent 2020
Weekly Advent Retreat
Dec. 2, 9, 16
Morning, Evening and Virtual Options available
Text ADVENT to 84576 to sign up and learn more.
Questions, comments or concerns? Please contact Rachel Willoughby, the Young Adult Ministry Coordinator, by email, rachelw@stmatthewcatholic.org, or by phone, 704-543-7677 ext. 1020.
YAL Photo Gallery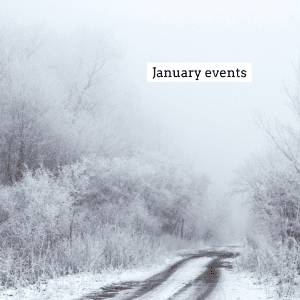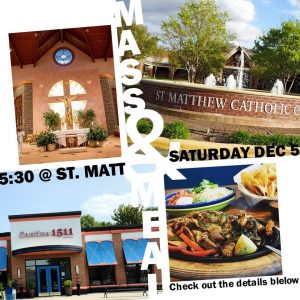 Mass and Meal
Friday, January 1, 2021
Calling all Young Adults to come share in Mass and dinner!
Mass Time TBA
St. Matthew Catholic Church
8015 Ballantyne Commons Parkway
After Mass, dinner TBD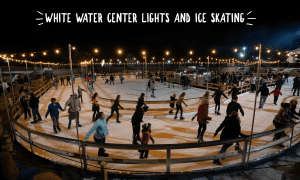 Lights and Ice Skating
at the
White Water Center
Saturday, January 23
6:00 to 9:00 pm