Current library hours are 10 am to 8 pm daily.
Please return any overdue items to the library so that others might enjoy them. 
Mission Statement
St. Matthew Parish Library exists for the purpose of providing a lending library of multimedia materials faithful to the teachings of the Catholic Church for the use and benefit of the parishioners.  The Mission of the Library is to provide materials to parishioners of all ages for their education in the Faith, to encourage all to fully participate in the practice of their Faith, to promote the appreciation and reception of the Sacraments, to assist in understanding the Scriptures, to enhance devotion, and to aid each member of the parish in striving to live the mission of Jesus Christ to spread the good news of the gospel.
St Jerome Patron Saint of Librarians and Libraries
What Do St Matthew Library Volunteers Do
Book Dedication and Memorial Program
Special Program Information
Library Favorites and Recommended Reading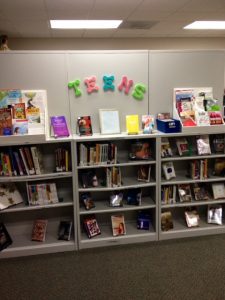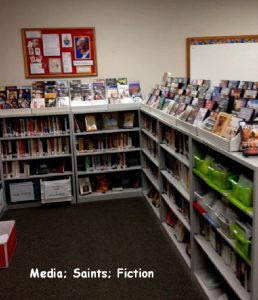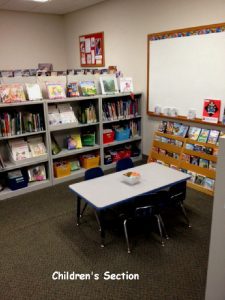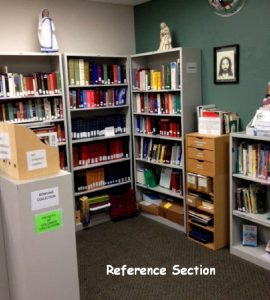 To volunteer or ask a question, contact Terry Myers.
New to volunteering at St. Matthew? Please read our Safe Environment Policy.