2019-2020 Registration OR Session Change Request
We are still accepting registrations for the upcoming program year.  We ask you to come into the church office at the main campus in Ballantyne to register your children.  Our office hours are Monday through Friday, 9:30 am to 4:00 pm.  If you are unable to come by the office during those hours, please contact the Office of Faith Formation.
If you are already registered but need to request a change of session day, time or small group placement, complete this Online Change Request.  Please remember this is a request, and while we do everything possible to honor your request, there is not a guarantee that we will be able to accommodate the change.  We will notify you once the request has been processed.
Parent Program Responsibilities
As the primary catechists in a child's faith life, we feel the presence of parents is crucial to our programming.  We offer a variety of volunteer roles with flexible time commitments.   If however, a parent is unable to commit to one of these volunteer roles, every parent in our program is expected to be present at a minimum of three sessions as support for the children, other volunteers and faith formation team.  If you are unable to serve during session time, we invite you to help us behind the scenes in the office or at one of our family events!  
To sign up for a time, please select one of the following links:
SUNDAY SESSIONS     MONDAY SESSIONS     
TUESDAY SESSIONS     WEDNESDAY SESSIONS
If you would like to serve as a Catechist, Small Group Leader, Activity Leader or Session Support, please come in person to the church office.  More information can be found here. 
2019-2020 Program Calendar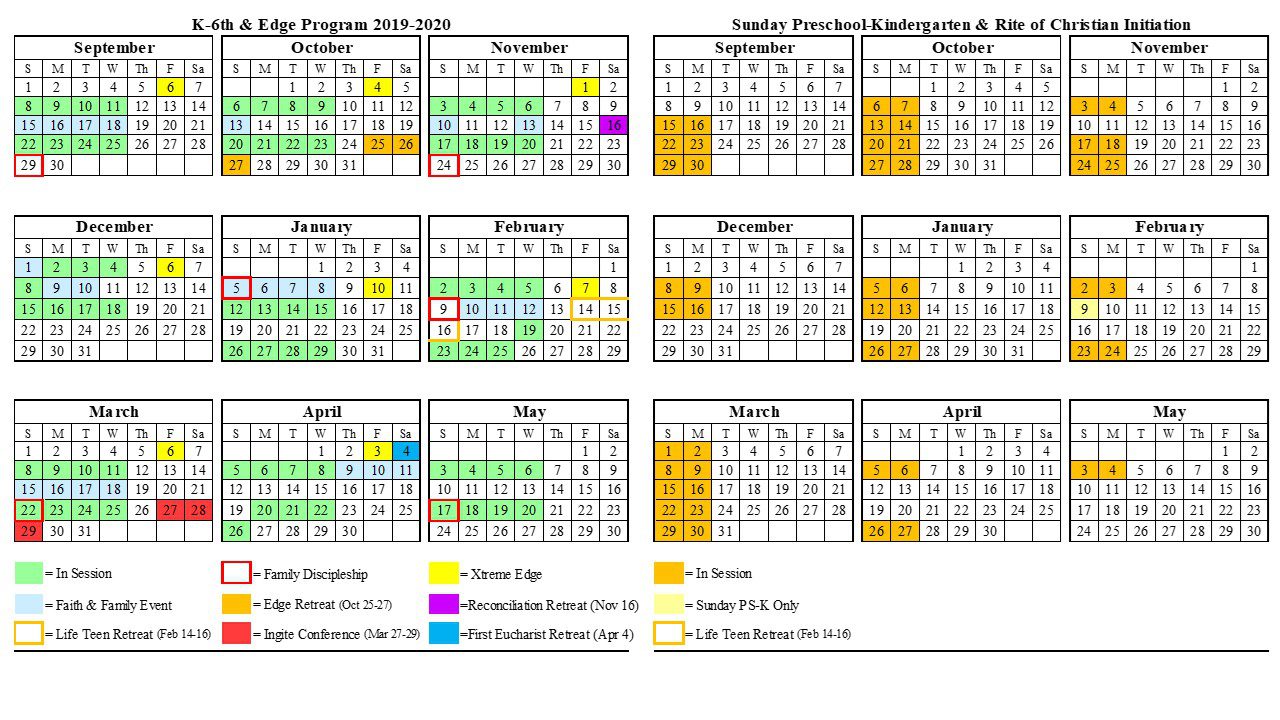 Program Expectations and Policies
Our policies and expectations can be summed up quite simply…
Be here.  Be kind.  Be prepared.  Be respectful.
But for more details, see the following: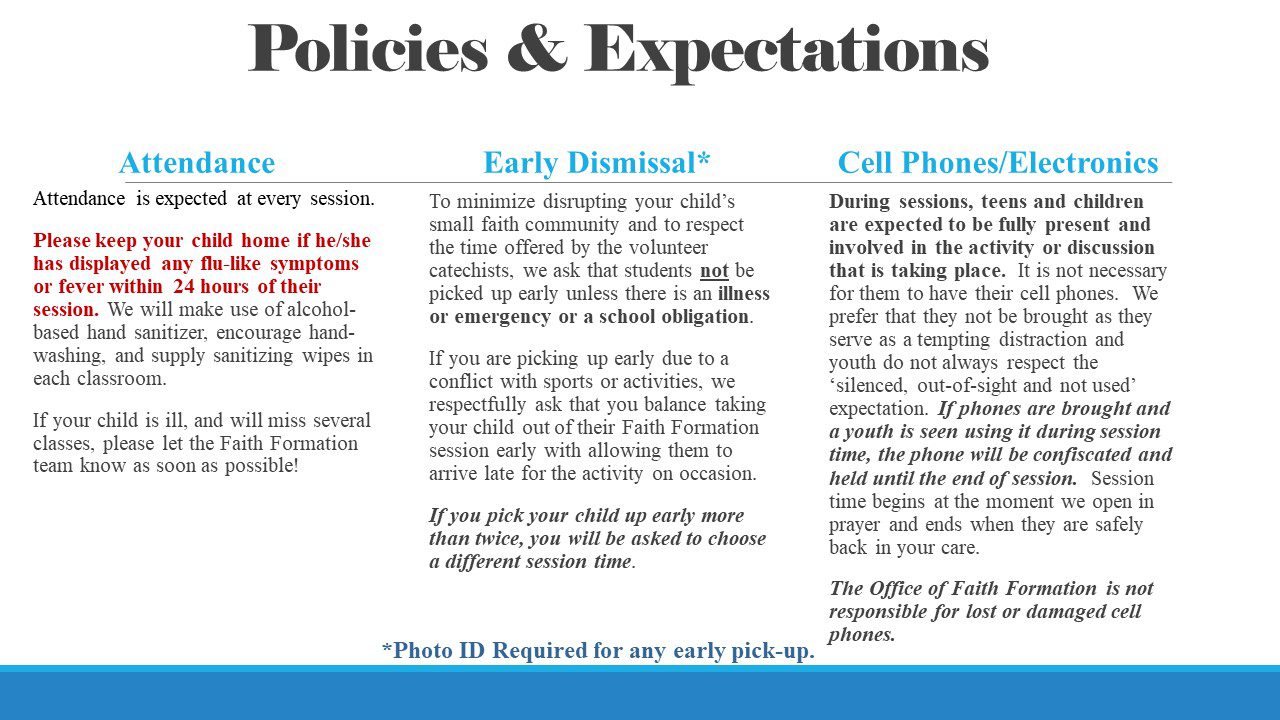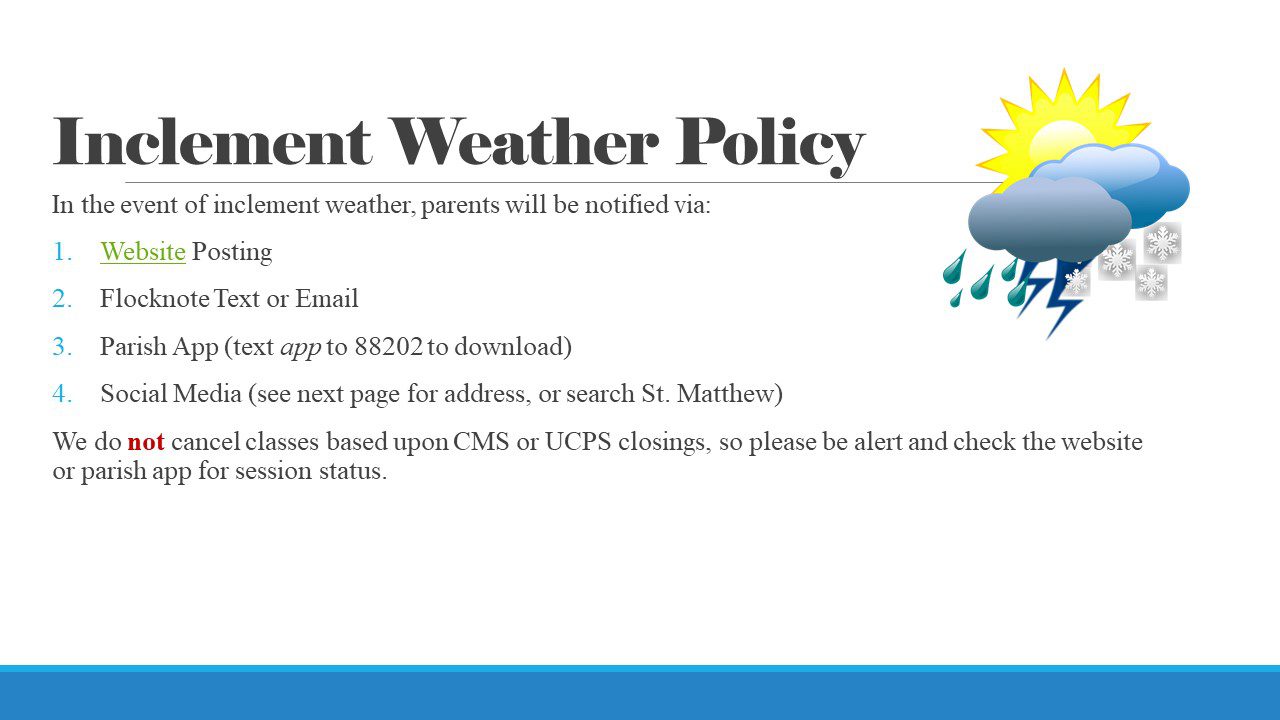 Session Arrival and Dismissal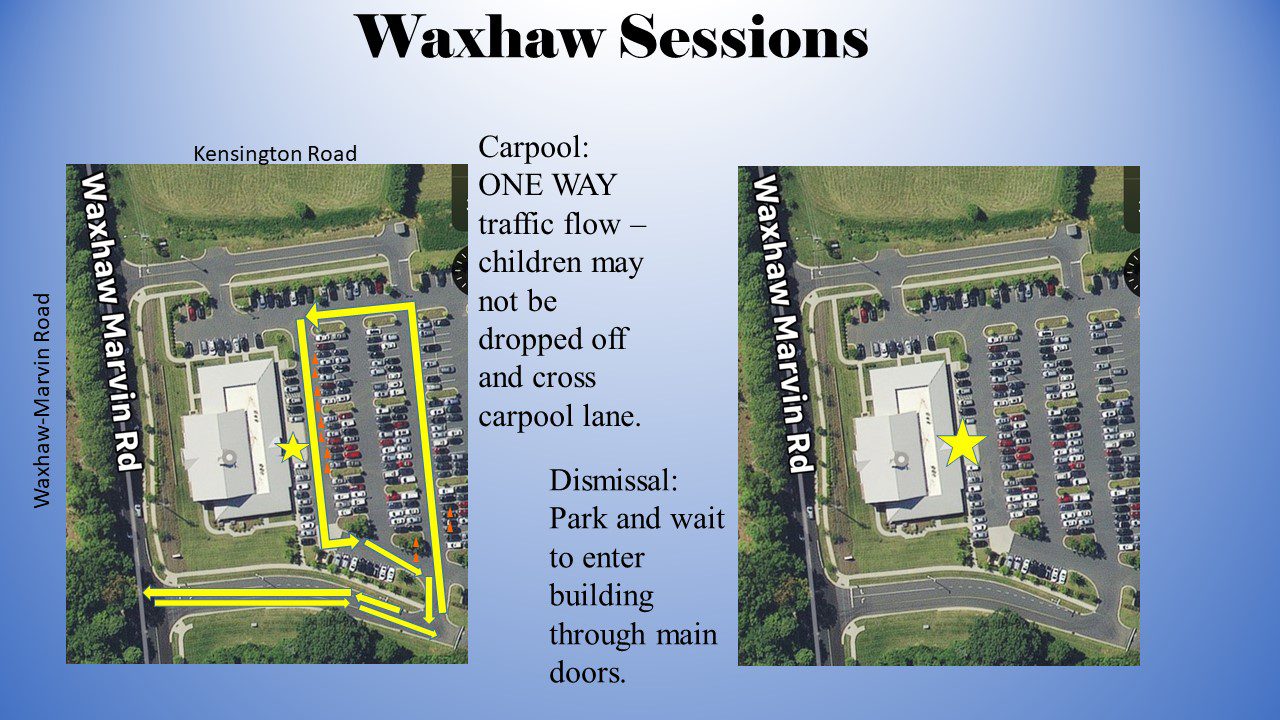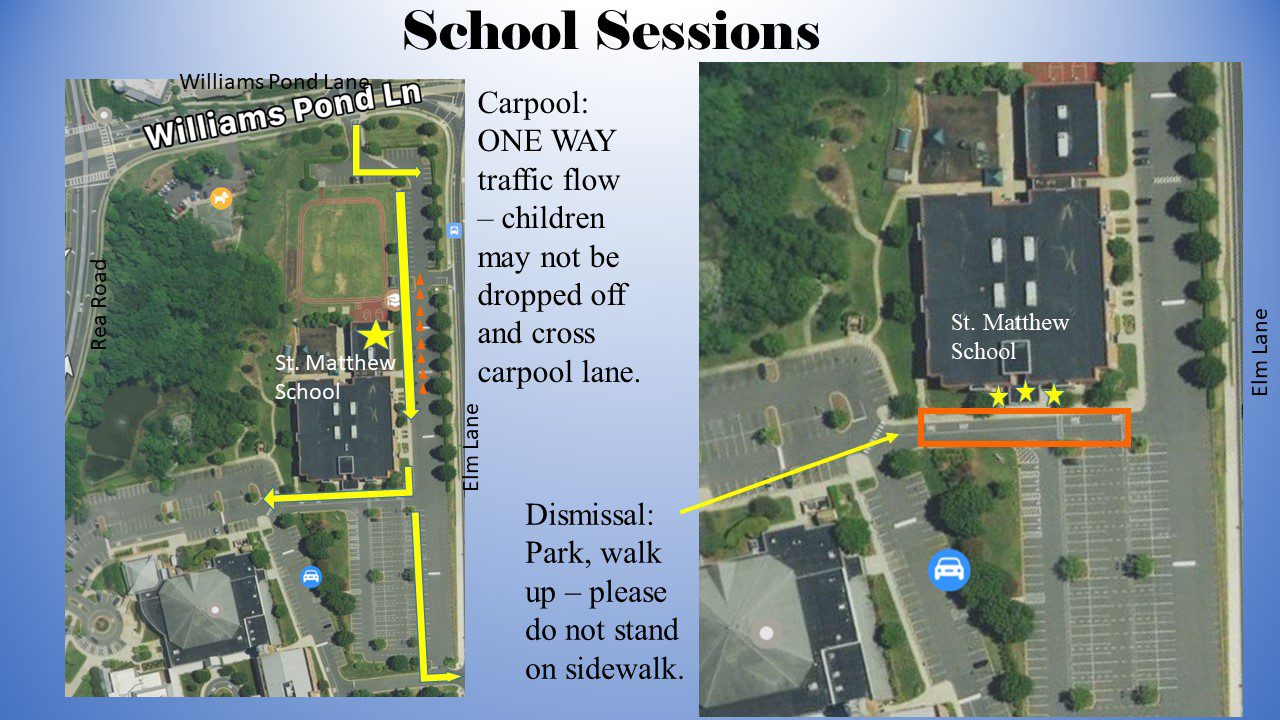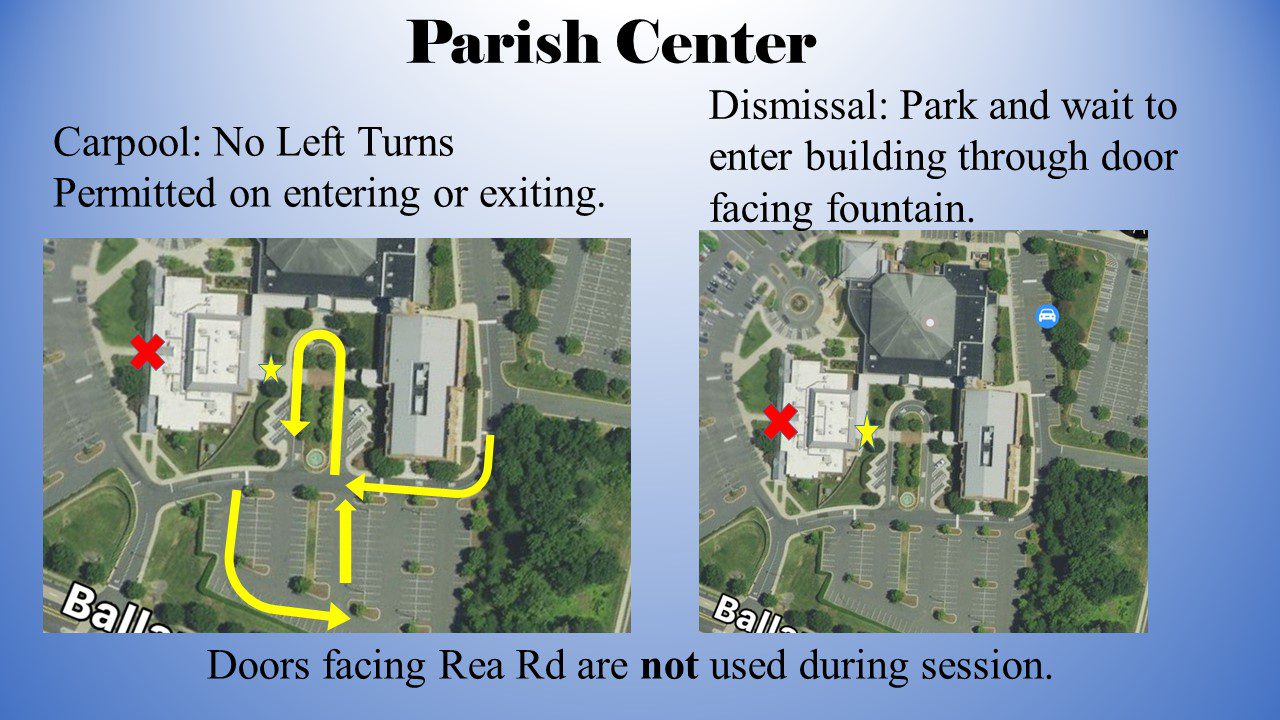 WELCOME!
Our primary goal in our children's and youth ministry programs is to provide parents with the support to raise your children in the Catholic faith and build a family life which is built upon and completely intertwined with that faith.   It is an honor and a privilege to serve and support your family!  To discover more about our specific programs in Children's and Youth Ministry at St. Matthew, please select the button links at the bottom of the page.