St. Matthew seeks to provide families with children of all ages with opportunities to grow in spirituality, to serve others and to build community and connections with other Catholic families. Outside of our Sunday Liturgy, we hope that you can find the support and guidance here not only in catechizing your children in the Catholic faith, but living out your faith as a family. It is an honor and a privilege to serve and support your family!
---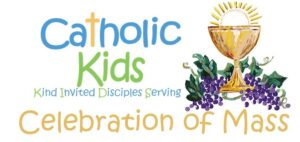 Jan. 22 (Waxhaw, 9:30 am) ~ Feb. 19 (Ballantyne, 9 am) ~ Mar. 19 (Waxhaw, 9:30 am)
All families are welcome to join us at these special celebrations of the Mass! Children in third to fifth grade are invited to serve as Lectors, Greeters and Gift Bearers or to be a part of our Children's Choir!
How can we pray for you?  If there is something or someone in your heart in need of prayers, please let us know on our PARISH PRAYER WALL.
Faith Formation and Youth Ministry News

Vacation Bible School 2023!
-
https://www.youtube.com/watch?v=kePKALUWvvc VBS 2023 will take place June 26 to 30! Registration opens on Feb. 2 at 4 pm! For more… ... Read More >