St. Matthew seeks to provide families with children of all ages with opportunities to grow in spirituality, to serve others and to build community and connections with other Catholic families. Outside of our Sunday Liturgy, we hope that you can find the support and guidance here not only in catechizing your children in the Catholic faith, but living out your faith as a family. It is an honor and a privilege to serve and support your family!
---
UPCOMING FAMILY AND YOUTH EVENTS
BREAKFAST WITH ST. NICHOLAS (Ballantyne): Pancakes, eggs, bacon, and a breakfast biscuit after the 9 am and the 10:45 am Masses in the Parish Center Gym (main campus). The cost is $5 per person. Children under 10 are free.
FAMILY 'JOYFUL SUNDAY' PLAYGROUND TIME (Ballantyne): Sunday Dec. 17 after the 10:45 am Mass. Come gather after the third Sunday of Advent Mass for donuts, coffee and playground time!
PARISH CHILDREN'S CANTATA and FAMILY ADORATION (Ballantyne): Friday, Dec. 22 at 6 pm. Oh, Come Let Us Adore Him! Join us to prepare your heart for Christmas with a musical presentation of the Nativity from the children of our parish. This special event will be followed by a time of Adoration and conclude with cookies and cocoa in the courtyard!
CHRISTMAS EVE CHILDREN'S MASS (Ballantyne): Sunday, Dec. 24 at 4 pm. Join us to welcome our Savior and celebrate Christmas!
BE THE CHURCH
We are not only called to go to church, we are called to BE THE CHURCH! Discover opportunities to serve and become more involved through the link below!


EXPLORE ALL FAITH FORMATION PROGRAMS
Faith Formation is a life long process. Use the button links below to discover programs right for you and your children!


EXPLORE ALL FAMILY AND YOUTH PROGRAMS
Use the buttons below to discover programs and opportunities to enrich your faith for the whole family!
How can we pray for you?  If there is something or someone in your heart in need of prayers, please let us know on our PARISH PRAYER WALL.
Faith Formation and Youth Ministry News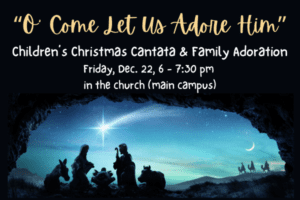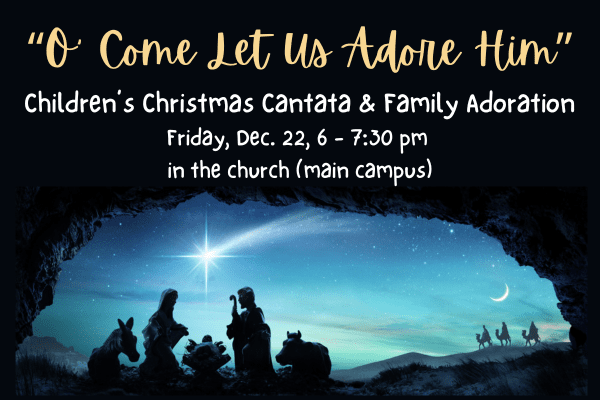 Children's Christmas Cantata and Adoration
-
O Come, Let Us Adore Him! On Dec. 22 at 6 pm, the children of our parish will present a… ... Read More >

Catholic Kids Connection
-
Check in each week as we connect you with a HIGH FIVE from Jesus! https://youtu.be/OjISaRUxWv4 ... Read More >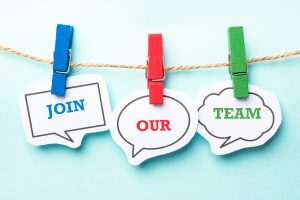 Join Our Team!
-
The Office of Faith Formation has openings on our team! Office hours are primarily Sunday through Thursday; includes some evening… ... Read More >