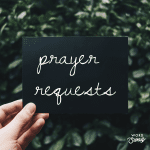 How can we pray for you?  While our events have been postponed or cancelled, we miss the interactions and smiles with the families of St. Matthew.  The Faith and Family team has been keeping you in our prayers… but is there anything specific you, your family or other loved ones need prayers for?  Click to post on our virtual prayer wall (anonymously or leaving your name).  We can't guarantee what the answer will be, but we promise your prayer will be heard!
St. Matthew seeks to provide families with children of all ages with opportunities to grow in spirituality, to serve others and to build community and connections with other Catholic families.  Outside of our Sunday Liturgy, we hope that you can find the support and guidance here not only in catechizing your children in the Catholic faith, but living out your faith as a family.
It is an honor and a privilege to serve and support your family! 
For additional outreach opportunities, visit our Be the Church page!
For more activity ideas, follow us on Facebook (@stmatthewfaithfamily) and Instagram (stmatthew_faithfamily)!
Urban Ministry Center/Men's Shelter: Lunch-To-Go
Collection begins again this Sunday, May 24!  Click on the logo below for instructions and to sign up to help!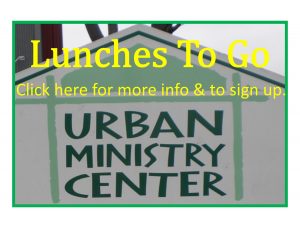 Nursing Home/Assisted LIving - Send Some Cheer Cards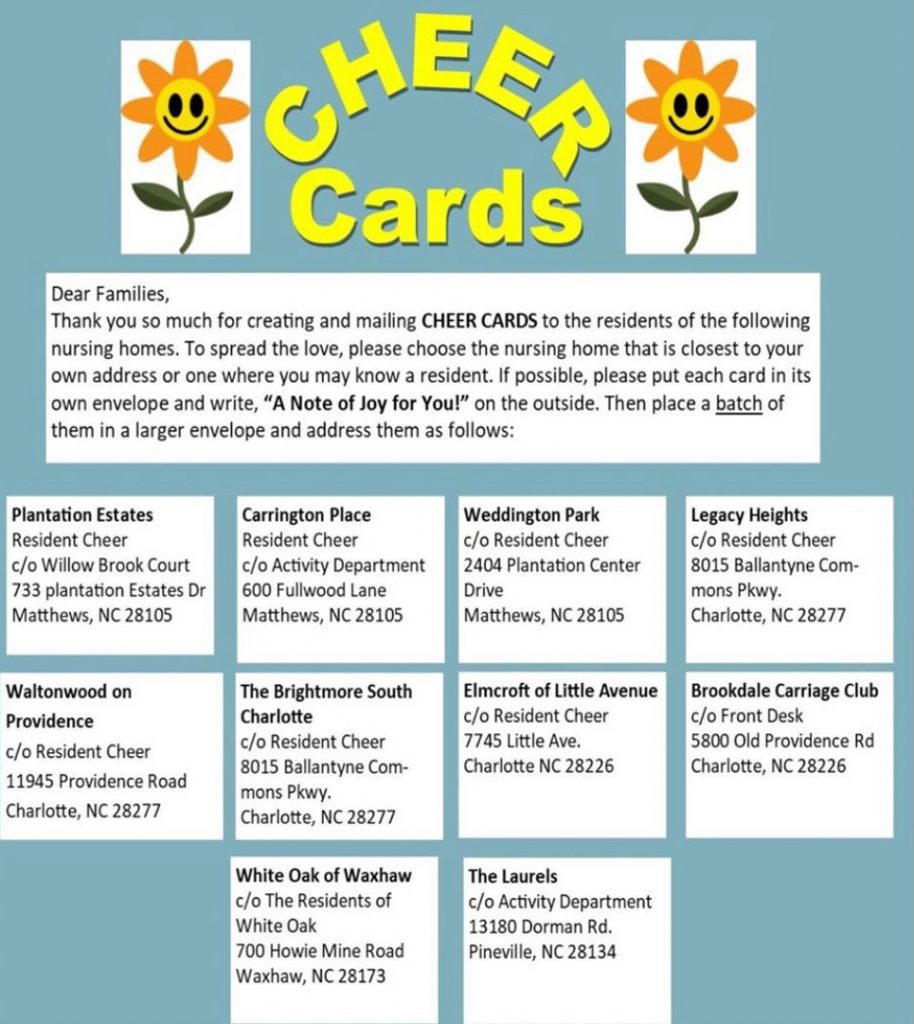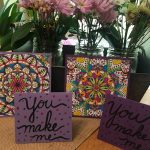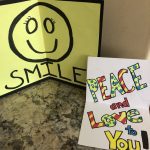 Family Time: Togetherness Handprints
One of our favorite ideas floating around social media was a grouping of family handprints with the saying: During a time when the world needed everyone to be apart, together was a favorite place to be.  As a team, we thought it needed one more important thing… JESUS!
Our time in our homes, separated from the world, can feel like the apostles gathered alone in the upper room from the Gospel this Sunday.  But Jesus came into their midst, and there was peace and joy.  If we remember Jesus is in our midst, within our homes, we too will feel His peace and joy.
Create your own version to hang in your home… you can even add the pawprints of your furry friends.  Just don't forget to leave room somewhere for Jesus!