St. Matthew seeks to provide families with children of all ages with opportunities to grow in spirituality, to serve others and to build community and connections with other Catholic families.  Outside of our Sunday Liturgy, we hope that you can find the support and guidance here not only in catechizing your children in the Catholic faith, but living out your faith as a family.  It is an honor and a privilege to serve and support your family! 
---
Catholic Kids Connection!
Hosted by our own St. Matthew teens, these video shorts will offer kids (and parents) to connect with Jesus, explore His Word each Sunday and discover how to live life as an awesome Catholic Kid!  Click HERE to view them!  If you are a teen who would be interested in hosting one of the CKC videos, please reach out to Amy or Diane!
---
Springing into Summer!
Just because our program year is concluding does not mean our growing in faith and fun stops!  Just click the links for more details!  And check out our Youth Ministry Summer Calendar!
PLAYGROUND & POPSICLES Families are invited to the playground behind the school following the 9 and 10:45 am Masses for some outdoor play and parent time! Sunday, June 13 –  SIGN UP  included in the title link!  
FAMILY MOVIE NIGHT Families are invited to join us at the Ballantyne Campus on Friday, June 18 at 7:45 pm for an outdoor movie and trivia night! Bring chairs/picnic blankets, dinner or snacks and get ready to relax and watch The Lorax!  Details and SIGN UP are in the title link!
Mark your calendar for the upcoming events (details to follow): Family Mini-Golf – July 13 and School Supply Drive – August 1
STRENGTHSQUEST FOR HIGH SCHOOL TEENS Teens who use their natural talents achieve the most — but first, you  need to know what those talents are. An online assessment helps determine the top five 'themes' of your God-given strengths, or talents.  Then, a three-hour interactive workshop with other teens will help you explore and understand your strengths and how to maximize them to get a summer job, discern vocation and college choices, or even how to help your parents understand the way you think and do what you do! SIGN UP in the title link!
---
Vacation Bible School
VBS will take place June 21 to 25.  Online Registration has closed, however if you would like to inquire about registering your child for VBS, please contact Diane (dkiradjieff@stmatthewcatholic.org)
---
2021-2022 Faith Formation Registration
We are currently registering volunteers and their families.  If you are interested in serving as a volunteer, please contact us at faithform@stmatthewcatholic.org!  Registration for families will open on Monday, July 12.  A link to register will be posted here on that day!
How can we pray for you?  If there is something or someone in your heart in need of prayers, please let us know by sharing here.  Prayer requests may be anonymous.  All prayer requests will be placed on the Altar to be lifted in prayer during each Mass.
Faith Formation and Youth Ministry News
2021 Graduates – We Are Proud of You!
-
This moment in history certainly will be a memory you will carry with you forever. We want you to know… ... Read More >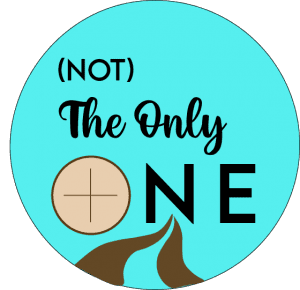 St. Matthew Podcast Episodes Air Weekly
-
(Not) The Only One A St. Matthew podcast for teens on an open, vulnerable and Catholic journey. Tune in on… ... Read More >