St. Matthew seeks to provide families with children of all ages with opportunities to grow in spirituality, to serve others and to build community and connections with other Catholic families.  Outside of our Sunday Liturgy, we hope that you can find the support and guidance here not only in catechizing your children in the Catholic faith, but living out your faith as a family.  It is an honor and a privilege to serve and support your family! 
Registration for the 2022-2023 program year will open on July 12, 2022.
Scholarship Opportunities - Teens and Adults!
St. Matthew parish offers several scholarship opportunities for high school seniors or adults continuing their education!
JOURNEY OF FAITH-TEEN SCHOLARSHIP: Open to high school seniors who are…active St. Matthew parishioners, active as Faith Formation catechists or in high school youth ministry programs; pursuing a degree and career in teaching, youth ministry, health care, military, religious vocations or social work. Three $5,000 scholarships are awarded. Information and Application Here. Deadline to apply is April 15, 2022.
JOURNEY OF FAITH-ADULT SCHOLARSHIP: Open to adults who are registered at St. Matthew; who are active in ministry programs at St. Matthew; who intends to pursue a degree/vocation in health care, teaching, youth ministry, social work, military, or priesthood/ religious life.  Matthew staff members are eligible. One $5,000 scholarship is awarded.  Information and Application Here. Deadline to apply is April 15, 2022.
TEEN STEWARDSHIP SCHOLARSHIP: High school juniors and seniors can document their ministry involvement or community service work and apply for the St. Matthew Teen Stewardship Scholarship.  The winner receives a $1,000 stipend for higher education. Click here for the cover letter. Click here for the scholarship application.
Children's Mass Schedule and Sign Up
For these special Masses, children who are in 3rd, 4th or 5th grade are invited to serve in the liturgical roles of lector, usher, offertory procession, greeters and choir members.
Winter-Spring Schedule for Children's Masses (all will be at the 9 am Sunday Mass):
May 8 (Mother's Day)
June 5 (Pentecost Sunday)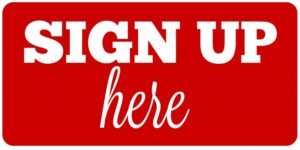 How can we pray for you?  If there is something or someone in your heart in need of prayers, please let us know on our PARISH PRAYER WALL.
Faith Formation and Youth Ministry News