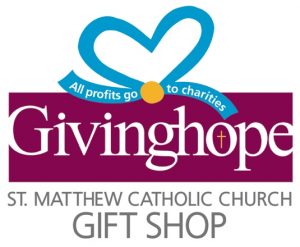 The Giving Hope Gift Shop is located in the narthex of St. Matthew Catholic Church. Purchase a variety of Bibles, sacramentals, devotionals, books, pocket tokens, jewelry, framed inspirational prints, prayer cards, gift certificates and more. All proceeds go toward supporting charities.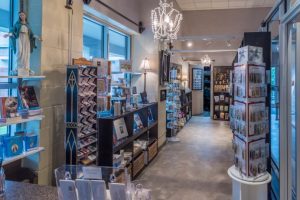 Gift Shop Hours
Monday, Wednesday and Friday 9 am to noon
Saturday, 30 minutes before and after 5:30 pm Mass
Sunday, 30 minutes before and after 9 am and 12:30 pm Masses
Closed during Mass
Gift Shop Highlight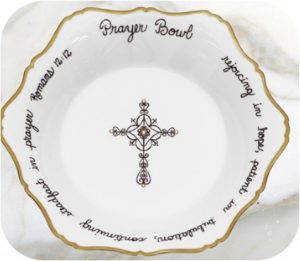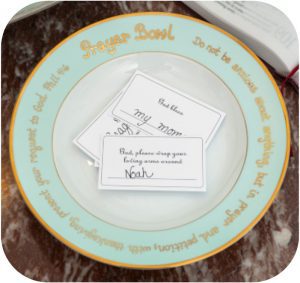 The Celeste Prayer Bowl Romans 12:12                     The Angie Bowl "Do Not be Anxious…"
Back by Popular Demand…Prayer Bowls!
Write. Collect. Pray.
God tells us to pray continually. Prayer Bowls are made to help. Made in the United States and Portugal, the bowls are packaged in  a beautiful gift box and make a perfect gift to help uplift others.
How do Prayer Bowls work? Simply place your prayer bowl where you sit daily, jot down your needs or names of those for whom you're praying. Then, each day, alone or with your family, lift up those requests to the Lord.
Contact Information
8015 Ballantyne Commons Parkway
Charlotte, NC 28277
704-927-4313
GiftShop@stmatthewcatholic.org