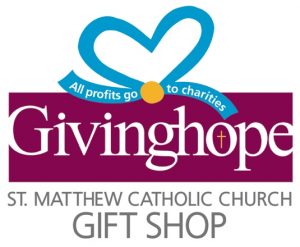 The Giving Hope Gift Shop is located in the narthex of St. Matthew Catholic Church. Purchase a variety of Bibles, sacramentals, devotionals, books, pocket tokens, jewelry, framed inspirational prints, prayer cards, gift certificates and more. All proceeds go toward supporting charities.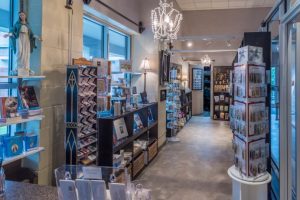 Gift Shop Hours
9:30 am- 2:00 pm Tuesday through Friday. Open 30 minutes before and after the Saturday Vigil and Sunday Masses.
Closed during Mass and from 11 am to noon on the second Wednesday of the month.
Contact Information
8015 Ballantyne Commons Parkway
Charlotte, NC 28277
704-927-4313
GiftShop@stmatthewcatholic.org