What is Confirmation?


Baptism, the Eucharist, and the sacrament of Confirmation together constitute 'the sacraments of Christian initiation,' whose unity must be safeguarded.  Confirmation is necessary for the completion of baptismal grace. By the sacrament of Confirmation the baptized are more perfectly bound to the Church and are enriched with a special strength of the Holy Spirit. 
Director of Faith Formation: Diane Kiradjieff, 704-543-7677 x1038
Sacramental Coordinator, Confirmation: Avery Utz  704-543-7677 x1092
Adults seeking confirmation should inquire about the Rite of Christian Initiation of Adults (RCIA) Program by calling Rachel Willoughby 704-543-7677 x1020
CONFIRMATION 2019-2020 Information
The Masses for Confirmation have been scheduled.  If you did not receive an email to register for a Mass, please contact Avery Utz.
Please make sure all paperwork has been completed:
Copy of Baptismal Certificate – You will upload a copy of the baptismal certificate, either PDF or .jpg file type. If the candidate was baptized or received First Holy Communion at St. Matthew, then we have record of baptism. (Due November 1, 2019)

Sponsor Information and Guidelines – This is only information for the parent and candidate. The worksheet does not need to be turned in, it is only a tool to be used by the candidate to assist them in choosing an appropriate sponsor.

Sponsor Agreement Form – Online – The sponsor will complete this online form. (Due January 15, 2020)
Sponsor Eligibility Form – The sponsor will need to download this form and give to their parish (must be a registered parishioner) to have the Pastor or Parish Representative approve the individual to be a sponsor based on the requirements. (Due January 15, 2020)
Confirmation Saint Essay – You will upload your Word Document or PDF file of your Saint Essay. (Due January 15, 2020)
Service Project Report – Online – Candidates will complete the online form for each service project completed. (Due April 1, 2020)
Service Project List – Ideas for service projects
CONFIRMATION 2020-2021 Information
Getting Ready
Have a conversation with your teen about the sacrament, keeping in mind…

Confirmation is not a graduation, it is the completion of an initiation;
Confirmation does not 'make them a Catholic' – they already are Catholic by their baptism;
Confirmation is accepting God's grace into their life and heart.

Register your teen for 8th Grade Edge, either @MATT or @HOME

(Registration opens on August 1 at noon)

Encourage your teen to begin considering who they would like to serve as their sponsor (What's a sponsor?)
Encourage your teen to also consider which saint they would like to be interceding on their behalf (and the name they will use at Confirmation)
Parents will be invited to an online or in person meeting in the fall to learn more about the expectations, paperwork needed and the journey towards the sacrament.  Date TBA.
Youth Ministry News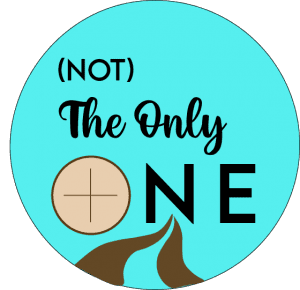 St. Matthew Podcast! Premiers October 8!
-
(Not) The Only One A St. Matthew podcast for teens on an open, vulnerable and Catholic journey. Episode 1 premiers… ... Read More...

2020-2021 Faith Formation Program Registration
-
It is with pleasure that we share with you the options available for families in the 2020-2021 program year!  For… ... Read More...