What is Confirmation?
Baptism, the Eucharist and confirmation together constitute the Sacraments of Christian Initiation.  Confirmation is necessary for the completion of baptismal grace.  By the sacrament of Confirmation, the baptized are more perfectly bound to the Church and are enriched with a special strength of the Holy Spirit.
Director of Faith Formation: Diane Kiradjieff, 704-543-7677 x1038
Sacramental Coordinator, Confirmation: Avery Utz  704-543-7677 x1092
Adults seeking confirmation should inquire about the Rite of Christian Initiation of Adults (RCIA) Program by calling Rachel Willoughby 704-543-7677 x1020
Upcoming preparation for 2022 candidates: Super Sundays, Jan. 9 and Feb. 27; High School Retreat, Feb. 11 to 13; Ignite Retreat, Apr. 29 and 30.
Getting Ready
Have a conversation with your teen about the sacrament, keeping in mind…
Confirmation is not a graduation, it is the completion of an initiation;
Confirmation does not 'make them a Catholic' – they already are Catholic by their baptism;
Confirmation is accepting God's grace into their life and heart.
Encourage your teen to begin considering who they would like to serve as their sponsor and encourage your teen to also consider which saint they would like to be interceding on their behalf (and the name they will use at Confirmation) – see sponsor information under "Documents Required and Due Dates"
Overview of the Sacrament
History of Confirmation
Thousands of years ago, Hebrew prophets spoke of the Spirit of God resting upon the Messiah. One prophet in particular said that God would one day, "pour out [his] spirit upon all flesh" (Joel 3:1). The public ministry of Jesus began with him receiving the Holy Spirit after his baptism in the Jordan River by John the Baptist (John 1:29-34). His public ministry ended after his resurrection with a promise that he would send the Holy Spirit to his disciples (Acts of the Apostles 1:1-5).
Even then, there was a time of preparation for the disciples to receive this gift. The apostles and other disciples followed and learned from Jesus for the three years of his ministry. After he left them, they spent days waiting in prayer for the Spirit to come. On the Jewish feast of Pentecost, the promised Holy Spirit came upon the followers of Jesus as they waited together in prayer in an upper room. Immediately afterward, they went out proclaiming the good news that Jesus had preached (Acts of the Apostles 2:1-47). Ever since that time, even in the earliest churches, Christians have looked for the coming of the Holy Spirit to complete baptism.
After the faithful were baptized, the apostles came and laid hands on the baptized Christians for them to receive the Holy Spirit (Acts of the Apostles 8:14-17). The authority of the apostles was passed to their successors, the bishops, who to this day continue to lay on hands for this sacrament. Later, the bishops began to anoint with perfumed oil (chrism) in addition to laying on their hands.  Both Christ and Messiah mean anointed; thus to be a Christian means to be anointed, as Christ was anointed by God to be his servant. The term confirmation came to be used to show how this sacrament is a ratification of baptism and a completion of Christian initiation.
As the churches grew larger in the various cities and moved out into the countryside, it became more and more difficult for the bishop to administer confirmation immediately after baptism, and so the two sacraments became separated, even more so as baptism became more common for infants. Currently, the earliest age for confirmation ordinarily allowed is age seven, and the bishop of each diocese sets the age for confirmation. In most U.S. dioceses, the age for confirmation falls between age 12 and 16.
What is Confirmation?
Confirmation is not a graduation or celebration of maturity but the sacrament that marks the beginning of a life as a fully initiated Catholic. The celebration of confirmation should be seen as the result of a process that began with baptism, cultivated by regular reception of Holy Eucharist and reconciliation, religious education in the family and in the parish and should, by this age, include a willingness to minister, to serve others in the church and the world around us.
The Church teaches that through "the sacrament of Confirmation, the baptized are more perfectly bound to the church and are enriching with a special strength on the Holy Spirit.  Hence they "as true witnesses of Christ, [are] more strictly obliged to spread and defend the faith by word and deed" (Catechism of the Catholic Church, 1285).
Role of the Parent/Doubts on the Church's Teachings
The Role of Parent Guidance & Self-Motivation
If we confirmed all children at age seven, most of the responsibility for presenting them for the sacrament would be the parents or godparents. However, because we confirm in the teenage years, it is much more important for every candidate to be a willing participant with a personal commitment to fulfill the responsibilities of the preparation and the sacrament. Many young people are passing through a critical period of spiritual maturation, and while parental support and encouragement is needed, their own motivation is also important. Sacraments are free gifts of grace from God, and candidates should be freely choosing whether or not to receive it.
Youth are encouraged to consider the advice of their parents, and parents are encouraged to clearly explain why they value confirmation and their faith and hope that their son or daughter will complete their initiation as a Catholic. Parents are also encouraged to enter into a spiritual renewal of their faith at the same time—return to and reflect on your "why" of why you are Catholic. As in all parts and areas of life, parents should model with their lives what they hope their children will choose to be.
What about guilt, doubts, or disagreement with the Church's teachings?
Some teens sincerely desire confirmation, but may feel guilty or unworthy. Take heart in the fact that receiving God's grace through the sacraments makes us holy and give us the grace necessary to follow him. As St. Paul said, "… power is made perfect in weakness. I will rather boast most gladly of my weaknesses, in order that the power of Christ may dwell with me" (2 Corinthians 12:9). Those struggling with guilt, shame, or feelings of unworthiness should seek and pray for special strength from God through the sacraments of reconciliation and confirmation.
Teens may have doubts about their faith or disagree with Church teachings. Blessed Fulton Sheen once said, "There are not over a hundred people in the United States who hate the Catholic Church. There are millions, however, who hate what they wrongly believe to be the Catholic Church — which is, of course, quite a different thing." We invite those with serious questions to join us and seek the truth we have to offer them. Through the preparation process many questions will be answered. Young adolescents are coming to terms with the new ability to reason with and question those things that they learned as children. This is a normal part of growing up, and we invite them to use those questions to seek truth. It is important for every Catholic to take the time to learn their faith for themselves from trusted and true sources.
The Catholic Church is unique in its openness to all human beings. Therefore, the Church calls all preparing for Confirmation to "awaken to a sense of belonging to the church of Jesus Christ, the universal church as well as the parish community" (Catechism of the Catholic Church, 1309). For this reason, this preparation takes place as a community of believers, seeking to deepen the presence of God in their lives together, much as the disciples waited for the first coming of the Holy Spirit in a community together.
Documents Required and Due Dates
Frequently Asked Questions
Is my child eligible to receive confirmation this year?
If your child fits in one of the following, then after completing this year of preparation, they are eligible to receive the sacrament:
They are in 8th or 9th grade, having completed 1 year of formation previously during 2020-2021 with St. Matthew faith formation, another parishes faith formation, or at a Catholic School.
They are in 8th or 9th grade, having completed 1 year of formation previously during 2019-2020 with St. Matthew faith formation or another parishes faith formation, and took a break due to COVID.
They are in 10th-12th grade and registered for the RCIT program.
If this is your child's first year of faith formation in preparation for the sacrament (either they are currently in 6th/7thgrade, or in 8th/9th grade and were not previously enrolled in Catholic school or a faith formation program), then they are not eligible to be confirmed this year.
What do my child and I need to do this year in order for them to receive the sacrament of confirmation?
The candidate needs to be freely choosing to receive the sacrament. Sacramental grace cannot be forced or coerced by its very nature. All required forms should be completed and submitted on time (see below). They need to participate in the Ignite Retreat and the Night of Prayer & Commission. It is recommended that they spend dedicated time in prayer, time in conversation with their sponsor & family, and be devoted to the sacraments in preparation as well.
Parents should primarily be praying for their children through out this process, having open discussions about the sacrament & faith, and assisting in the completion & submission of required paperwork, as well as bringing them to Mass on weekends, Reconciliation as often as desired, and to required preparation events.
What are the required forms to turn in and when are they due?
The required forms are as follows:
Copy of the Baptismal Certificate Due December 1, 2021
Sponsorship Form Due February 1, 2022
Saint Essay Due February 1, 2022
Hearts of Service Log (Edge candidates only) Due Week of April 3, 2022 at session
What is the Ignite Retreat? Does my child have to attend?
The Ignite Retreat is the experience that we offer to all candidates to take time away from just learning about their faith to really experiencing it. Our hope is that all who attend encounter God, his love for them, and are set on fire to go and be true disciples. The retreat will take place over one night at a retreat center, April 29th-30th at Crowder Camp. Attendance at the retreat is a requirement for receiving the sacrament of confirmation.  The link to register for the retreat has been sent to parents in an email.  If you have not received this email, please contact Avery.
RCIT candidates are asked to attend the High School Winter Retreat, February 11th-13th at Crowder Camp. More details to come.
What is the Night of Prayer & Commission? (Edge candidates only)
This event for our candidates will give them the opportunity to pray together and receive their New Eyes Knot (a St. Matthew tradition). Candidates will be assigned a night to attend with their small group. This will also be the night that we rehearse what will happen the night of their Confirmation Mass. The dates for the Night of Prayer & Commission will not be available until we know our dates for the Confirmation Masses.
When are this year's Confirmation Masses?
RCIT candidates/catechumens will receive their sacraments at the Easter Vigil Mass, April 16, 2022. Our Confirmation Masses for Edge candidates will take place in the spring of 2022, but we have not yet received our specific dates from the Bishop's Office. For the last few years we received our dates around January. As soon as we know our dates, we will communicate them to you.
Youth Ministry News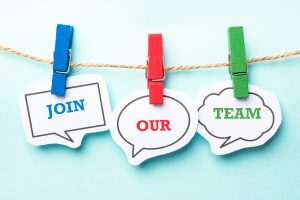 Join Our Team!
-
The Office of Faith Formation has openings on our team!  Office hours are primarily Sunday through Thursday; includes evening hours… ... Read More...