What is Edge?
Edge is a Catholic middle school youth ministry program that provides a safe, fun place for youth to find solid Catholic community, to get answers to their questions about faith, and, most importantly, to experience Jesus in a profound and personal way. This program is a space for middle school youth to freely engage with their faith without the expectations or requirements. The only thing we ask is that they come as they are – questions, attitude, and everything in between – and treat one another with Christian charity.

---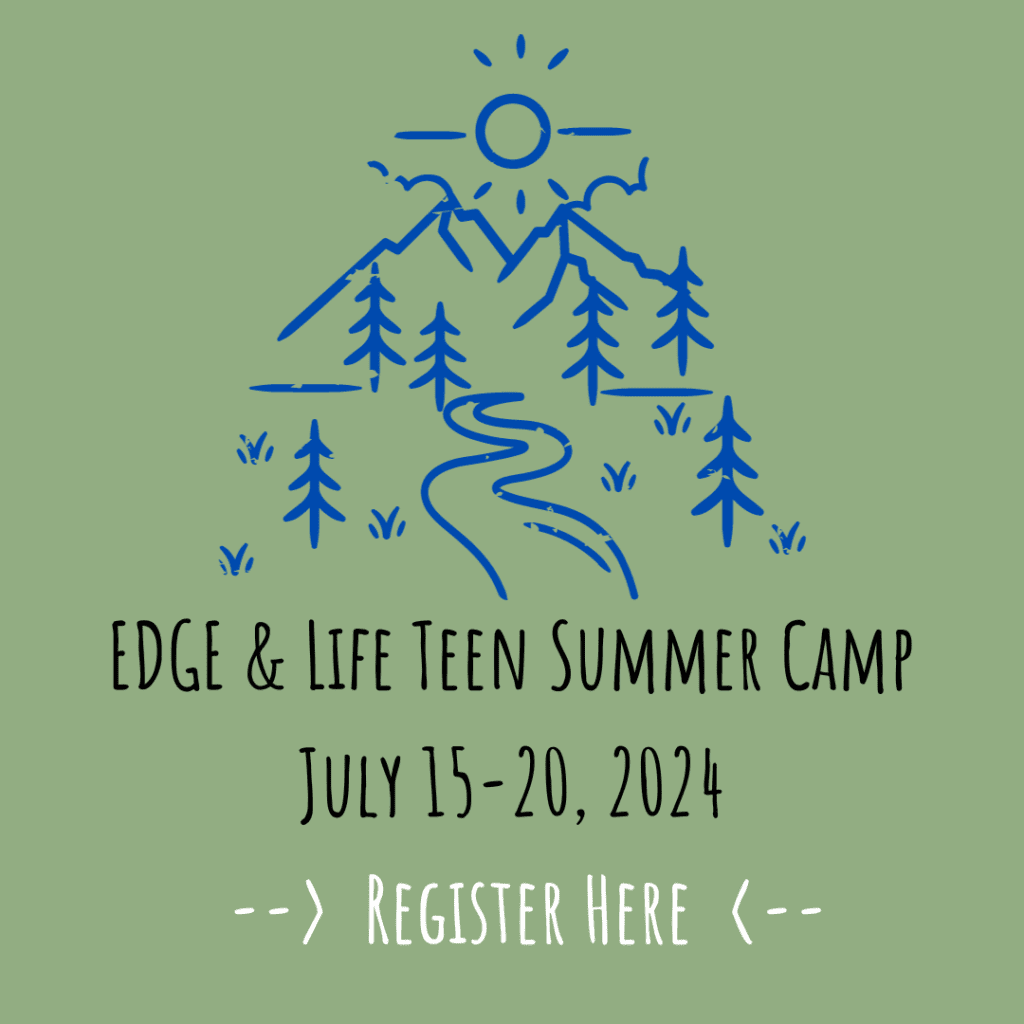 Join us at Hidden Lake for Edge Camp this year! To learn more about what is offered at Hidden Lake, visit the website.
The total cost of camp is $650/ person. When you register, we will ask for a $150 deposit (with the option to pay in full).
---
2023-2024 Registration is OPEN!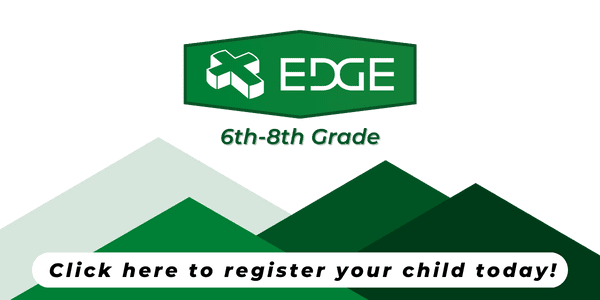 Upcoming Events
---
Fall Series – Street Lights: Navigating Social Media
Riding bikes with friends was a typical middle school activity just a generation ago. Bikes provide freedom and access to friends long before a teen is old enough for a driver's license. Parents likely remember spending many after-school hours outside riding bikes, having free reign of the neighborhood. There were no cell phones to stay connected with the parents, so the cue to come home each evening was the street lights coming on. In this Street Lights series, we will learn how to use social media and create an internet version of street lights. The state of the world and culture as it is, right now is an ideal moment for parents and middle school youth to come together to learn what makes social media great and what gives reason to be aware or cautious.
---
November 12th – Biff, Draco, & Mean Girls: An Issue Night on Bullying
Some people consider bullying a normal part of growing up, but those who really know what bullying is will strongly disagree. Arguments with friends that hurt feelings are unpleasant, but bullying is different. Bullying is mean. We will approach this topic maturely, sensitively, and without judgment, so we can all learn to act with Christian values in tricky social circumstances.
---
December 15th – Advent Party
It's not Christmas yet, but that doesn't mean we can't celebrate! Come party with us from 6-7:30 pm in the Parish Center as we anticipate the coming of Christ our savior with games, treats, and more! Please bring a wrapped gift (worth about $5 or less) for our gift exchange game and wear your favorite Christmas pajamas!
---
Highlights from Edge
---
Christ has no hands but yours – Are you willing to use them? Find opportunities below!


Youth Ministry News