What is Edge?

Edge is a Catholic middle school youth ministry program that provides a safe, fun place for youth to find solid Catholic community, to get answers to their questions about faith, and, most importantly, to experience Jesus in a profound and personal way. This program now offers a space for middle school youth to freely engage with their faith without the expectation of learning. The only requirement is that they come as they are – questions, attitude, and everything in between – and treat one another with Christian charity.
Middle School Youth Minister: Avery Utz
---
Registration for Edge is open! (Link on graphic.)

Registration for the Fall Retreat now open!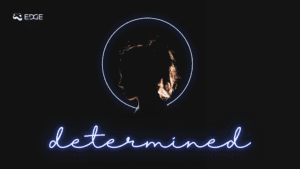 We are all called to become saints — to follow Jesus, who is the way, the truth, and the life — but what does that look like? What are the foundations of living a holy life? What does it mean to be a saint? Determined is a retreat designed specifically for middle school youth that reveals what it means to be a saint. We will learn the importance of loving God, seeking truth, and having courage as we follow Jesus on the path to sainthood.
The cost of the retreat is $150/participant, which covers transportation, lodging, and meals (Saturday breakfast through Sunday breakfast) for the weekend. Families in need of financial aid should reach out to Avery Utz.
The kingdom of heaven is for those 
who are determined to enter it…
Do not be afraid to be holy!
– St. Pope John Paul II –
---
Upcoming Events
Fall Series – A Great Marvel: What is it about superheroes that we find so fascinating? How is it that their characters continue to inspire generation after generation? Superheroes are the ones who stand for what is right and defend those in need. They, in many ways, reveal the qualities of virtue and inspire us as we are drawn into their stories. Heroes protect what is good and provide for us examples of what it looks like to do the same. Come join us as we use examples of different superheroes, like Black Panther, Doctor Strange, Captain Marvel, and Black Widow, to introduce the four cardinal virtues and inspire us to grow in those virtues in our own lives. Join us at Edge every other Sunday from 3:30-5 pm in the Parish Center Family Room (dates on calendar below)!
October 28th-30th – Determined Retreat: We invited all middle school youth to join us for our retreat at YMCA Camp Thunderbird! Join us as we learn the importance of loving God, seeking truth, and having courage as we follow Jesus on the path to sainthood. Information and sign up link are above.
Take a look at our 2022-2023 Edge Calendar!
---
We Need You! – Join the Edge Core Team
Parents, Grandparents, Adults of all ages and stages: Think back for a moment on yourself as a 11/12 year old… Not great, huh? Many adults remember themselves and see middle schoolers today and simply give up. They figure that they have to "wait for them to grow up" before they can have a "real" conversation. They think they are incapable of serious or deep thoughts and assume they do not care about, or are unable to understand, their faith as anything more than something they do once a week because their parents make them. They are wrong.
Middle school youth are capable of diving deep into their faith, but they cannot do it alone. They need the support of their parents and our church community. This is why they need adults in their lives, like you, who see and love them exactly where they are and show them that Jesus does, too. Core Members are vital to the success of our Edge program. Now, more than ever, middle school youth need faithful, dedicated adults in their lives to help them navigate their world through the eyes of faith.
We don't need saints, theologians, or canon law experts (although if you are one, you are certainly welcome). We need people with a smile to say "Hey, I'm glad you're here" and mean it. If that sounds like you, contact Avery Utz for more information about joining the Core Team!
---
Christ has no hands but yours – Are you willing to use them? Looking for a way to live out your call to serve? You can find opportunities below!


Youth Ministry News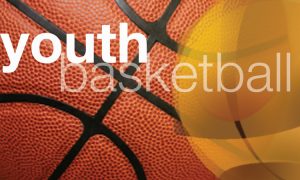 IFBL-CYO Basketball
-
Open to all 3rd to 12th grade youth interested in playing recreational basketball! The 2022-2023 IFBL/CYO season is getting ready… ... Read More...
FF Ballantyne
Tuesday, October 4
12:00 am-11:59 pm
8015 Ballantyne Commons Pkwy, Charlotte, NC 28277, USA
FF WAXHAW
Wednesday, October 5
12:00 am-11:59 pm

FF Ballantyne
Sunday, October 9
12:00 am-11:59 pm
8015 Ballantyne Commons Pkwy, Charlotte, NC 28277, USA

FF WAXHAW
Sunday, October 9
12:00 am-11:59 pm