What is Edge?
Edge is a Catholic middle school youth ministry program that provides a safe, fun place for youth to find solid Catholic community, to get answers to their questions about faith, and, most importantly, to experience Jesus in a profound and personal way. This program is a space for middle school youth to freely engage with their faith without the expectations or requirements. The only thing we ask is that they come as they are – questions, attitude, and everything in between – and treat one another with Christian charity.

Avery Utz
Middle School Youth Minister
(704) 543-7677 ext. 1092
---
Summer 2023 Events
Check out what we've got going on this summer!
Edge Camp 2023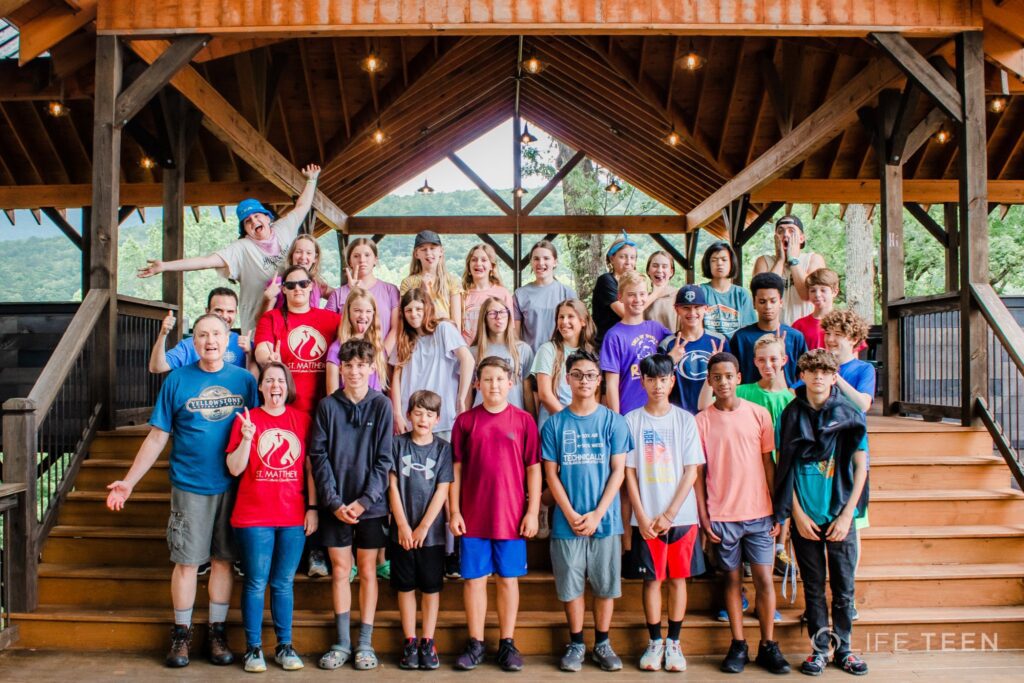 This coming summer, Edge Camp will take place from July 17th-22nd at Camp Hidden Lake.
Our spots for camp are FULL. Please pray for our teens who will join us this summer!
Highlights from Edge
---
Christ has no hands but yours – Are you willing to use them? Find opportunities below!


Youth Ministry News