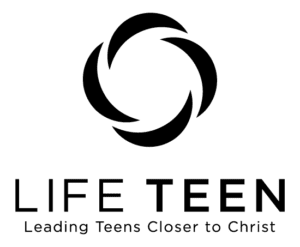 What is Life Teen?
Life Teen is a Catholic high school youth ministry program that is committed to providing our teens with the best possible opportunities for personal and spiritual growth through catechesis (religious education), fellowship, service, outreach, and leadership.
---
2022-2023 Registration for Life Teen is open!
Click on the picture below:

---
Upcoming Life Teen Events
All high school teens are invited to Life Teen! Following the Youth Mass on Sundays, we meet for dinner followed by our program for the night – could be games, small group time, praise and worship. All Life Nights are to provide an opportunity for teens to explore their faith and form friendships with other Catholic teens walking the journey of discipleship.
September 25th – Naked Without Shame: A Life Night about Modesty
October 2nd – The Work at Hand: Written in Humanity (Life Teen Beatitude Series)
October 9th – The Work at Hand: In Your Hands (Life Teen Beatitude Series)
October 16th – The Work at Hand: In Their Shoes (Life Teen Beatitude Series)
October 23rd – The Work at Hand: With Him (Life Teen Beatitude Series)
November 6th – Table Mania: A Collection of New Classic Games
Time 6:30 to 8:30 PM
Location: Parish Center Gym (unless otherwise noted)
---
Core Members Needed! 
We have some amazing Core Team members who have been crucial to our Life Teen program, and we would like to add more! Are you looking for a way to stay engaged with your faith and share it with the young members of our parish? Core Members are people who welcome, support, and journey with our teens. All we need is for you to have the courage to say "Yes" to this opportunity and the willingness to be actively present!
If you are interested, please reach out for more information about joining the Core Team and upcoming training.
---
Youth Ministry News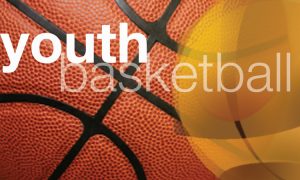 IFBL-CYO Basketball
-
Open to all 3rd to 12th grade youth interested in playing recreational basketball! The 2022-2023 IFBL/CYO season is getting ready… ... Read More...
FAITH, FAMILY AND YOUTH EVENTS
FF Ballantyne
Tuesday, October 4
12:00 am-11:59 pm
8015 Ballantyne Commons Pkwy, Charlotte, NC 28277, USA
FF WAXHAW
Wednesday, October 5
12:00 am-11:59 pm

FF Ballantyne
Sunday, October 9
12:00 am-11:59 pm
8015 Ballantyne Commons Pkwy, Charlotte, NC 28277, USA

FF WAXHAW
Sunday, October 9
12:00 am-11:59 pm