Adult Faith Formation is for any adult seeking to grow in the Catholic faith through prayer and study and a lively participation in the Sacraments.
If you are interested in becoming Catholic or completing the Sacraments of Initiation as an adult you can find out about the Rite of Christian Initiation for Adults by clicking HERE or by email Rachel Willoughby at rachelw@stmatthewcatholic.org.
---
---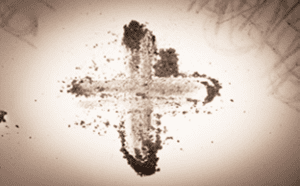 Are you looking for a way to tap into the graces available to you this Lent? Come join us and learn how to prepare yourself to receive the gifts God longs to give you during this upcoming season of Lent. With prayer and preparation, you can make this Lent a beautiful time of growing closer to the Lord and preparing your heart for Easter.
Register by clicking the blue title below.
Roadmap for a Lenten journey: Preparing for Your Lenten Season    
Christine & Brett Corbly
Thursday, Feb. 17
7 to 8:30pm
Banquet Room
No Fee, please register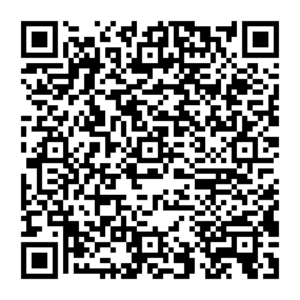 Parish Lenten Program 
No Greater Love: A Biblical Walk Through Christ's Passion by Dr. Edward Sri 
Facilitated by Deacon Joe Becker
Details coming soon!
Saint Matthew University (SMU)
Winter / Spring 2022 Semester class offerings will be posted soon, stay tuned and return often! 
Divine Mercy: Why Is Divine Mercy So Important? – Day of Healing
Mary: A Walk with the Blessed Mother
Divine Mercy: The Second Greatest Story Ever Told
The Mass: A Biblical Walk Through the Liturgy
Beloved: Finding Happiness in Your Marriage
Surviving Divorce: Hope and Healing for the Catholic Family
Lectio Salvation: What Every Catholic Should Know
Considering becoming Catholic?
Are you, or is someone you know, considering becoming Catholic?
Go to stmatthewcatholic.org/rcia for more information.
News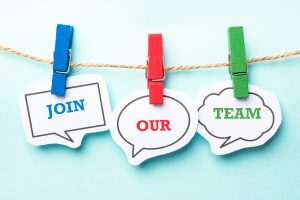 Join Our Team!
-
The Office of Faith Formation has openings on our team!  Office hours are primarily Sunday through Thursday; includes evening hours… ... Read More >
Young Adult Ministry

Young Adult Life Ministry provides young adults (20s–30s) single or married opportunities to grow in their faith and be active in the St. Matthew community through spiritual, service, and social activities. We welcome all young adults, members or non-members of St. Matthew, to join us for our events.
Email Rachel at rachelw@stmatthewcatholic.org to get connected!
St. Matthew Mom's Group
Mission:
St. Matthew Mom's Group supports the vocation of motherhood by strengthening faith through various readings including Scripture, the Catechism and various books applicable to Christian family life. Many moms find the open discussion format to be encouraging and inspiring in developing loving parenting tools and creating a solid Catholic domestic church.
To see what St. Matthew Mom's are up to contact Becky Lennard, at becky.lennard@gmail.com.
Christ Renews His Parish
Divine Mercy
Living Your Strengths
Living Your Strengths is a ministry designed to help adults maximize their God-given talents in all aspects of life – personal, professional, and spiritual.
So often we are told that to be successful and achieve our goals we need to stop doing this, or start doing that, or work on improving our weaknesses.  What if we shifted our focus and started concentrating on doing more of what we are good at doing, and using our limited time and energy to develop our talents and strengths? Who did God plan for YOU to be? See below for the lineup of Strengths offerings available at St. Matthew! No prerequisites, except to take the assessment and discover your Top Five.  The ministry uses Gallup's Clifton StrengthsFinder®, an online assessment tool, as the starting point.
STRENGTHS EXPLORATION
Sign up during our annual regularly scheduled offerings or form your own small group and contact us!
Strengths Exploration is a six-week, 90 minutes per week, small-group program designed to help you discover your God-given talents and begin to shift your focus away from fixing your weaknesses. Participants learn to start spending time and energy on doing more of what they are good at doing.  With the guidance of trained facilitators, groups begin by exploring each individual's CliftonStrengths top talent themes—their regular patterns of behavior—and determine how to apply these talents in their personal, professional and spiritual lives to fulfill God's purpose for each. Positive and uplifting. Sessions typically commence during January and September.  Watch the bulletin for more information, or email: lys@stmatthewministries.org.
Find upcoming classes HERE.
Strengths Coaches are available for free one-on-one sessions to help you to set goals and apply your God-given talents and strengths.  People typically meet once or twice with a coach, to receive guidance on further understanding of the results of the CliftonStrengths assessment, and embrace and unleash their potential in life. Coaching is one of the elements of the Exploration sessions, but we also encourage anyone who has taken the assessment to meet with a coach. Taking the CliftonStrengths assessment (see above) is required to participate. Find the list of  Strengths Coaches Bios and contact one of your choice.
To find out about dates of the next offerings, to volunteer or to ask a question, contact:
Valerie Menzel, 862-668-1707 or Leanne Burnett, 704-241-4081, or email lys@stmatthewministries.org.
Peace and Social Justice Ministry
Centering Prayer
The Centering Prayer group is not currently meeting.
For more information, contact: Janie Normile: 914-489-9525 or normilejgm@gmail.com.
In a busy world, a time for silence is a rare experience. However, authentic spirituality always embraces silent time with God. Centering Prayer is a practice that invites us to be present to God as God is present to us. It is a process that transforms us and brings inner peace into our lives. These sessions will present a brief background into the Centering Prayer practice, an explanation of the prayer process and an experience of prayer.
Childcare will not be offered until further notice. Child will not be permitted inside the classrooms with their parents due to social distance policy. There will be no food served during any classes and we ask you refrain from bringing food. Please feel free to bring your own coffee cup, water or beverage of your liking.
Please wear a mask while on campus and while attending all St. Matthew classes and events. Thank you very much for your cooperation.