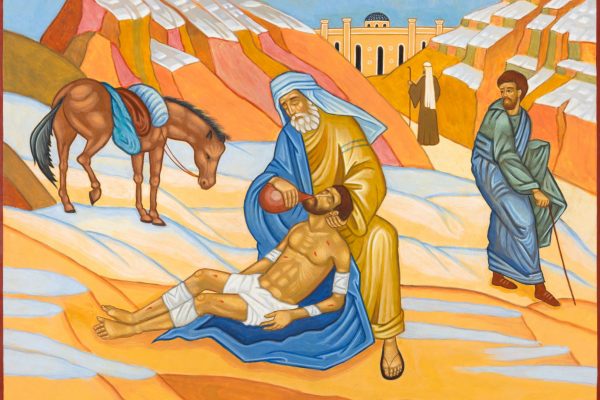 Made for Community: An Introduction to Catholic Social Teaching
9 weeks
Father Peter Ascik, Rachel Willoughby and Dr. David Glasow
Wednesdays, April 14 to June 14
7 to 9 pm
Banquet Room
No Fee, please register (click the title of the class)

"To teach and to spread her social doctrine pertains to the Church's evangelizing mission and is an essential part of the Christian message…" (Centessimus Annus, 5)

Pope St. John Paul II has two things to say about the social teaching of the Catholic Church: it is essential and it is evangelical. The social teaching of the Catholic Church helps us understand who we are and how we are to relate to one another. How do we answer the perennial question: Lord, who is my neighbor? Jesus answered this question with the story of the Good Samaritan. How do we see our world today through the eyes of the Good Samaritan? Created for community, it is essential that we spend some time contemplating the goods and structures of societies. It is precisely because it is so essential, affecting every aspect of our worldly lives, that the social teaching of the Catholic church is such fertile ground for evangelization. We pray for the earth to be made like the kingdom of heaven daily in the Our Father. Through its social teaching, the Church works toward this reality.
Through these nine weeks of Catholic Social Teaching, we will work through the approach of the Catholic Church to some of the major questions of our times, encounter some heroes of recent history who lived these principles well, and hopefully leave more inspired to live out these principles ourselves.

"The Church, in fact, has something to say about specific human situations, both individual and communal, national and international." (Centessimus Annus, 5)

Join us on Wednesday, April 14 to find out what it is.