Interested in joining our pack?
Please see the flyer below for some of the exciting things we have planned for Pack 8 and click on the button below to register.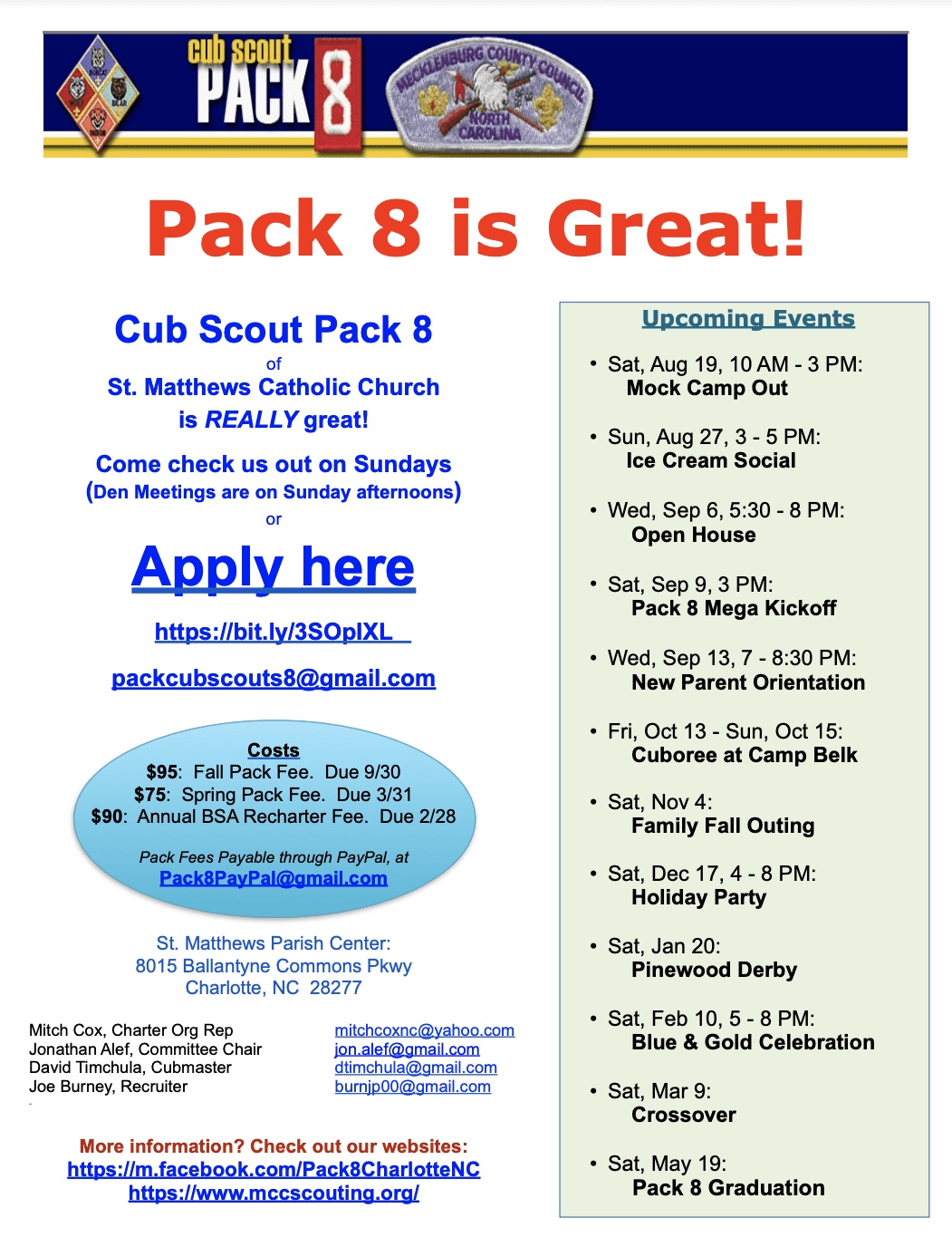 Mission:
Provide opportunities for our youths to learn, grow and develop into responsible citizens and leaders in partnership with our religious and civic communities
Description of agency served: Boy Scouts of America
Volunteer opportunities:
To learn about how to get involved, visit our website, charlottepack8.com
For more information please contact packcubscouts8@gmail.com
---
New to volunteering at St. Matthew? Please read our Safe Environment Policy.