Divine Mercy Sunday – April 8, 2018
Come celebrate "Hour of Great Mercy"
3 o'clock in the Main Church – Ballantyne
At three o'clock, implore My mercy, especially for sinners; and, if only for a brief moment, immerse yourself in My Passion, particularly in My abandonment at the moment of agony. This is the hour of great mercy for the whole world. I will allow you to enter into My mortal sorrow. In this hour, I will refuse nothing to the soul that makes a request of Me in virtue of My Passion….(Diary, 1320)

Prayer Service, Singing of the Divine Mercy Chaplet, Blessing with a 1st-Class Relic of Saint Faustina.
Wash away your sins, Earn Plenary Indulgence: attend Mass, go to Reconciliation (20 days before or after Divine Mercy Sunday), receive the Eucharist, Venerate the Divine Mercy Image.
Afterwards, all are welcome to join in fellowship in the banquet room for some light refreshments.
Cenacle of The Divine Mercy
The world around us often crushes us with demands and confusion of voices. the mobility of our culture today often weakens the family support that many in the past have relied on to make it through the tough times, and to rejoice in the good times. Consider joining a small group of people who desire to fellowship in living the truth of Divine Mercy, praying The Divine Mercy Chaplet as well as praying for each others families.  For more information contact Lorraine Carpenter or Patricia Duran.
Coming Summer 2018 – Special Invitation! Free Retreat 
Father Ken Geraci, Fathers of Mercy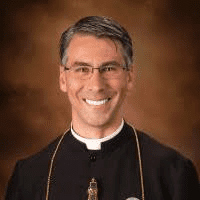 Eucharistic Apostles of Divine Mercy Retreat with a special speaker Fr. Ken Geraci
9 am to noon (begins in main church – Ballantyne with Mass)

New Life Center – Banquet Room
Topics being addressed
When you hear His call
Discerning God's will
The power of prayer
Balancing one's calendar
The spirit of apostleship
Maintaining the fire within to proclaim the message of His mercy.
Begins with Mass in the Main Church – Ballantyne
Love Offering Encouraged
RSVP: Judy Stumbo
Divine Mercy Newsletters written by Ralph Sullivan
Commemorative Edition Fall 2017