In the Old covenant I sent prophets wielding thunderbolts to My people. Today I am sending you with My mercy to the people of the whole world. I do not want to punish aching mankind, but I desire to heal it, pressing it to My Merciful Heart.

(Diary of Saint Maria Faustina Kowalska, 1588)
Divine Mercy Day of Healing – MARCH 5! 
Why is Divine Mercy so Important?
Speakers: Father Sanchez, Father Torres, Deacon Gary Schrieber and Bruce Mlakar
March 5
9 am to 3 pm – Begins with 9 am Mass in the main church; please wear a mask.
St. Matthew Banquet Room 
$25, includes continental breakfast and lunch
Why is Diving Mercy so important? The answer is simple: Through the message of Divine Mercy, our Lord is preparing us for His final coming. He told the great prophet of Divine Mercy, St. Maria Faustina: "Mankind will not have peace until it turns with trust to My Mercy."
Contact Lorraine Carpenter for questions: cookinpinehurst@aol.com

Divine Mercy Holy Hour: Thursday, January 6, 2022 at 7:30 pm: The holy hour at St. Matthew is sponsored by Cenacles of Divine Mercy.
Please note: There will be no December 2nd Divine Mercy Holy Hour due to the feast of the Immaculate Conception on December 8th.
Download the Divine Mercy Holy Hour booklet Divine Mercy Holy Hour Single page booklet
Contact Deacon Gary Schrieber for any questions regarding Divine Mercy: garyschrieber@yahoo.com
---
Cenacles of The Divine Mercy
The world around us often crushes us with demands and confusion and voices. The mobility of our culture today often weakens the family support that many in the past have relied on to make it through the tough times, and to rejoice with in the good times. Consider joining a small group of people who desire to fellowship in living the truth of Divine Mercy, praying the Divine Mercy Chaplet as well as praying for our families. For more information, contact Lorraine Carpenter at cookinpinehurst@aol.com
Discover the Divine Mercy Way of Life and how to bring the message of Divine Mercy to a world in great need of Jesus' unfathomable mercy.
We would love to schedule an informal gathering to help you get started. Send us a message!
Divine Mercy Videos
Father Alar talks about PRAYER
Divine Mercy Newsletters
Divine Mercy Holy Hour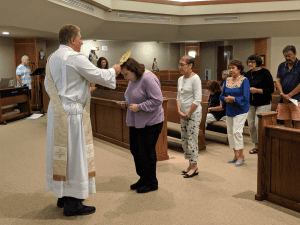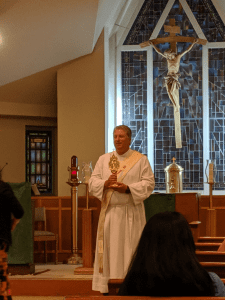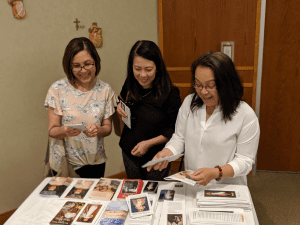 Joy of Mercy, Fall 2019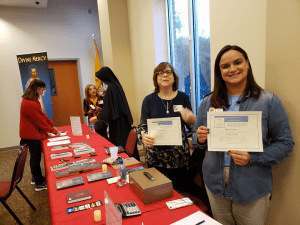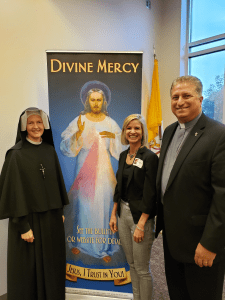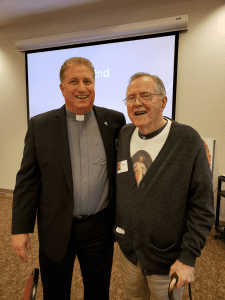 Divine Mercy Sunday, April 8, 2018