The Angel Tree Ministry, started 30 years ago by Martha Bookout, continues to serve the St. Matthew community during the Christmas Season. The Angel Tree Ministry collects gifts generously donated by our parishioners and coordinates with participating charities to distribute them to local families in need.
In 2022, we are collecting gift cards and check donations from Nov. 19 until Dec. 4.  Please note the following:
Place gift card donations in a sealed envelope clearly labeled Angel Tree and please include the amount and a gift receipt.
For check donations, please follow the above directions but include Angel Tree in the memo section of the check.
Amazon, Visa, MasterCard, Target, Walmart, grocery stores, pharmacies, gas stations, restaurants or any local department stores are great gift card ideas.
Donations may be dropped in the offertory or the church office Monday through Thursday from 9 am to 4:30 pm and Friday from 9 am to 1 pm. You may also mail donations to the church office at: PO Box 49349; Charlotte, NC 28277.
We encourage you to learn more about the wonderful organizations that the Angel Tree Ministry serves.
St. Matthew Family Assist Ministry
Behavioral Health / Atrium Health
If you have any questions please email Tiffany Staples.
Mission
Serving families, seniors and individuals in need during the Christmas season with gifts and gift cards.
Volunteer Opportunities
Setting up trees in the narthex the weekend prior to Thanksgiving; transporting gifts from church to sorting location; and sorting and delivery to the groups.
Time Commitment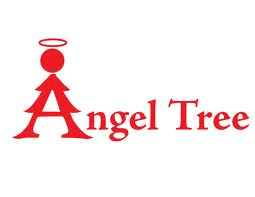 The process begins the weekend before Thanksgiving with the placing of the individual angels on the trees in the narthex, and as gifts arrive they are brought to sorting location after each Mass or during the week. This is usually a three-week time period. Delivery to groups: volunteers pick up gifts at sorting location and deliver to groups, none of which is more than 45 minutes from St. Matthew. You do not need to sign up to provide a gift, please just take an angel from the trees when they are displayed. Please note that the process is a little different as we navigate through post-pandemic times. We are collecting gift cards and check donations until we can once again return to trees with individual angel cards. 
To sign up for the Angel Tree committee or for more information, please call Tiffany Staples at 704-200-8211.
New to volunteering at St. Matthew? Please read our Safe Environment Policy.