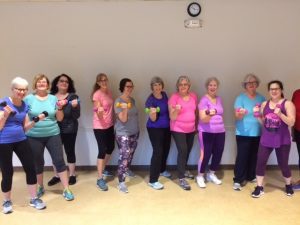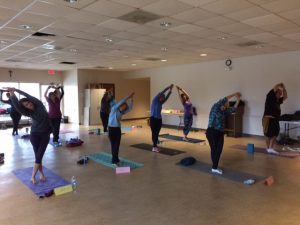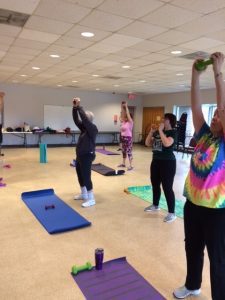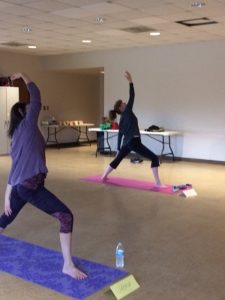 Health & Fitness Ministry
Mission Statement:
Understanding the importance of a healthy body, mind and soul, these classes are designed to foster growth in community, faith sharing, prayer support, in addition to improving physical well-being."
We are going outside with Zoom! Classes start Thursday, Oct. 1.
Are you looking to remain strong, healthy, vibrant, and flexible:  Do you enjoy meeting other positive people?  Would you rejoice in some "me" time and also increase your prayer time? Then we would love to have your join us for any of the following classes:
Fit and Faithful Monday and Wednesday 9:30-10:45 AM
This class offers light to moderate aerobic exercise and group prayer at 9:30. You need some water and weights if you want to use them. For registration information, class location and answers to your questions, please email mollycm.seq@gmail.com.
Fit and Flexible Tuesday and Thursday 9-10:15 AM
We offer in-person or zoom classes that work on increasing your flexibility, core strength and stress relief.  Please email Catherine Atwood at nourishingwellness@gmail.com for more information and class details.
Pietra Fitness Friday
This fitness class stretches, strengthens and tones the body while refreshing the soul with prayer. We will meet outside the Parish Center Family Room.  Contact Cathy Osmera, at cathy.osmera@gmail.com or 704-516-6997 for more information.  You can sign up at https://ww.signupgenius.com/go/10C0D4FAFAE2EA2FF2-pietra2.