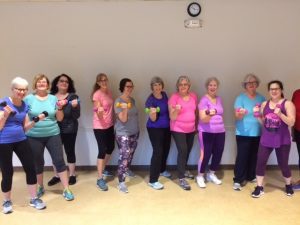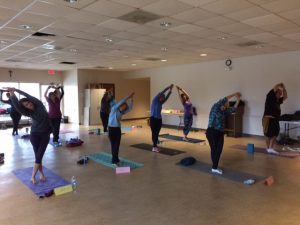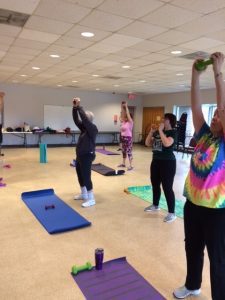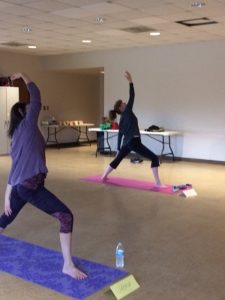 Health & Fitness Ministry
Mission Statement:
Understanding the importance of a healthy body, mind and soul, these classes are designed to foster growth in community, faith sharing, prayer support, in addition to improving physical well-being."
Are you looking to remain strong, healthy, vibrant, and flexible:  Do you enjoy meeting other positive people?  Would you rejoice in some "me" time and also increase your prayer time?
Then we would love to have your join us for one or both of the following classes:
Fit & Faithful  Monday & Wednesday 9:30-10:45 AM
Come meet new friends and experience a fun fitness class—led by Certified Instructors and done to a mixture of upbeat music with easy-to-follow, low-to-moderate intensity cardiovascular segments that will improve your stamina, balance, and flexibility.  You will be strengthened physically using exercise bands or light weights, and be spiritually strengthened by our time of Christian Fellowship at the start of class and Group Prayer with Special Intentions at the close.
Participants are asked to bring their own hand weights and mats, or they may use available chairs.
Fit & Flexible   Tuesday & Thursday 9-10:15 AM
Led by Gina Vincent, parishioner, who has been leading yoga and flexibility classes for over a decade in the Charlotte area.  In this class, you will learn about many ways to remain healthy; these include breathing techniques, poses and meditations to enhance your faith walk.  You will come away feeling positive and see life in a new light and in addition you will also gain a circle of new best friends.
For enrollment information and class fees, please contact: